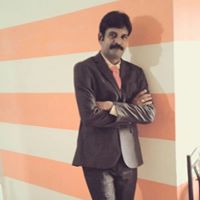 Cite.Co
is a repository of information created by your industry peers and experienced seniors sharing their experience and insights.
Join Us and help by adding your inputs. Contributions From Other Members Follow Below...
Hello All, Please suggest under which acts an MNC mechanical engineering company should be registered?? Regards, Ritika Sinha
Hi
Any Factory/ Manufacturing in India should be registered under Factories Act it is mandatory.
If you want to make Private Limites then register under Companies Act 1956.
Then comes PF, ESIC, Gratuity Scheme, Service Tax, Vat Tax, TIN NO, PAN No, Export Import license if there are any Imports or Exports. etc.
MOM, MOA and Standing orders, Board resolution etc..,
Regards
Karthik

Please consult a chartered accountant or a company secretary who will assist you in all legal aspects as per your company requirements. Regards, Rajendra Prasad
This discussion thread is closed. If you want to continue this discussion or have a follow up question,
please post it on the network
.
Add the url of this thread if you want to cite this discussion.