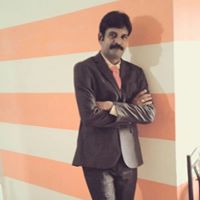 Tajsateesh
Recruitment/talent Acquisition, Career Counselling
Cite.Co
is a repository of information and resources created by industry seniors and experts sharing their real world insights.
Join Network
Hi,

I would like to share my problem with you guys, I hope you would be able to help me out through this interactve medium.Currenly i am facing issues from my previous employer who has sent a legal notice from some legal consultant firm.

I left the organisation 10 months back without notice.I hardly worked for 2 month.However i had signed the bond of 1 lakh ruppees with them provided with surety's signature and surety identification's proof.Also i didn't give resignation, i absconded.I would like to mention that i didn't like the job, as it was of BPO. i m from different sector and never worked in the BPO environment.I said this to my manager and he said you have to serve for least 1 year.Due to their unwelcoming behaviour, i have decided to abscond. Let me tell you that, i too had the conversation with the HR guys and they too were sharp in their conversation.i took my decision as i didn't find no one helping me.

Though i have receved lot of cautionary courrier from thier side , i ignored them.I thought they will forget.

Now i would like to know, what to do in this case?

Do i need to ignore this notice as well?

Are they really going to sue me for this and and go to the court for the penalty amont?

Do i need to hire advocate to reply on their notice?

Hi
It's better to have an advocate to reply their notice.
You will definetely win as no company want to go to court, there may be many people like you facing the same problem with that company
It's the reputation of the campany. Only in case of integrity issues and manipulating funds, mis use of powers etc companies will go to court.
Hope this will bring positive energy in you.
Regards
Karthik

I am very sure this Bond is not legal, definitely consult a legal advisor on this, he would be your saviour!
Dear Harvinder,
If you signed a bond then you are legally bound to serve the one year until unless company ask you to leave.
Now if they sent you the legal recovery letter then you should settle this out after negotiation with concerned HR team and as soon as you pay the amount you should take the reliving letter with NOC.
if company didnot take any action for 3 years then there would be no issue, but now they have sent you the letter you must take this seriously and close this.
thanks and regards
Sumit Garg

Hi
If your employer have sent you the notice, you could have get it cleared in early stage rather then getting more complicated, No MNC will waste there time and reputation just for rs 1lakh. So better you revert back with some vital communication with Company HR and get closed with the issue.

Hello Harvindar,
I am not sure of the grounds/reasons/basis for the suggestions of Karthik--when he says "You will definetely win as no company want to go to court......" & those of AnuVirtuos ["I am very sure this Bond is not legal........"].
Pl review this thread about Bonds--discussed recently.
https://www.citehr.com/423676-legali...anisation.html
Your situation doesn't seem to be a lot different from the case mentioned in the above-referred thread.
Coming to the options open to you, I concur with Sumit Garg--but suggest involve an advocate from your end, since many parts of the discussion would be in legal language/terms.
If you weren't interested in a BPO job, why did you join there IN THE FIRST PLACE? Frankly, you may not like this: Suggest think BEFORE you act, rather the other way around--will help give you peace of mind.
All the Best.
Rgds,
TS
Hi Harvindar,
I have faced similar issue in the past during my early days when I absconded couple of BPO's during my part time college days though now I regret doing that as now I also work as a HR in a company and understand the pain when I am on receiving end of it.
But would like to tell you to kindly Ignore the notice that you have received as it hold no value as such and focus on your existing job at hand.
--
Cheers !!!
Pallav Thakker.

Hi,
Does your bond mention anything about the absonding state?
You worked for 2 months & absconded for 10 months... So it is 1 years since the bond....
how about, if you just show up in the company, If they ask, give application of non-paid personal leave for 10 months?
Tell them that you do not want to continue after the term of year is over.
Technically, you never quit, & if the bond doesn't mention it, then company never fired you...
Also, since they do not give you intimation to continue your services after 1 year, so there is no question of notice period, at the end of the bond.
Consult a lawyer & send answer to the notice asking for the job termination letter.
I am not a lawyer myself, & I will leave it to the legal experts to comment / endorse my suggestion above. But I myself would like to know, if this kind of action will be feasible?
Regards,
Amod.

Hi all,
Mr. TS has directed us to the similar link.I find all the arguments made there in are worth understanding a fact that any matured employee who is educated and if properly briefed about the employement and its prospects as well as consequences in case of non performances,signs any such document that indicates interest, benifits, penalties etc, must abide by it.This is only known as integrity onpart of employee and employer both.
Therefore I feel that Hr people must see to it that such policies are existing in companies to address such issues with dignity of employees keeping the very interest of the management and organisations repute.
Thanks.
Bijay

I differ from some of the views put here

Do not assume that the company will not go to court.

The so called legal consulting firms actually operate on a success fee basis. They get paid more of the matter goes to court, so ofcourse they will be happy to take it to court.

It's not a question of 1 lakh, it's a question of teaching you a lesson and making an example of you. They would not mind spending 10 times of that amount for that purpose, but you will find it really expensive. If they had provided you with some training, specially on proprietary systems then you are in more trouble.

They had sent you a notice by courier earlier also. So they are not going to forget this matter.

Also remember they there is a surety involved. They will proceed against him also and he definitely won't like it. I do not know who the surety is but you are likely to lose an important relation if he gets a notice for this and more so if he has to go to court over this.

If also just a matter of time before they find out where you are working and send a notice or letter to the current employer. Your current employer will probably not like it.

You need to get a lawyer to see and review the matter and act according to his advice. Explain to him that you want to avoid a court and specifically to avoid getting the surety in trouble.

This discussion thread is closed. If you want to continue this discussion or have a follow up question,
please post it on the network
.
Add the url of this thread if you want to cite this discussion.