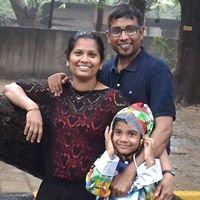 Prime Sponsor
-
FactoHR.com
- Payroll Software with GPS Enabled Attendance, Travel, Performance Management, HRMS.
Explore Features

would like to know what HR can do for women empowerment of the company
Pls suggest ...!! I am preparing a project on this base and as we all are in HR i would like to know how can we be helpful...!! ITS URGENT AS WELL PLZZZZZ
Regards
Suvarna

Cite.Co
is a repository of information created by your industry peers and experienced seniors sharing their experience and insights.
Join Us and help by adding your inputs. Contributions From Other Members Follow Below...

they have to look after towards women safety environment. also have to check for gender bias, let women do open for multiple positions with challenging roles in all aspects with equal respect and dignity.
Regards,
Kalpana

I have just started my career as an HR Generalist. May be these can help.
India is a developing economy. There has been change of Indian views towards women as executives, Manages and CEO. While we have yet not utilized the talent pool of Indian women, HR has to implement some of the strategies to do so.
To start with identify the strengths of women in your organization (strength means not numbers!). Are they willing to work extra hrs, late night sitting during work pressure, delegation, can they do multi tasking, etc.
Then see what the motivational level is. As an HR and if has authority, start with job rotation first. See how they perform. Then you can introduce special training for Women in Time Management, Stress Management, etc. Based on the training you can start giving them.
During appraisal consider the work-family balance. Men can work for hrs without taking enough responsibility of family. Women cant. So consider this factor.
Few of the common Hr policies may be Free pick and drop facilities during night hrs, Child care facilities, taking feedback from women manager about their subordinate and superior professional behaviour.
Hope this may hv helped you. Do plz mail me the copy of your research at
.
Regards.
Prime Sponsor
-
Talentedge.com
"Interactive Anywhere Learning". Executive courses from top reputed institutes like IIM, XLRI, MICA.
View Courses
This discussion thread is closed. If you want to continue this discussion or have a follow up question,
please post it on the network
.
Add the url of this thread if you want to cite this discussion.