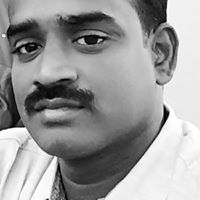 PRIME SPONSOR
-
FACTOHR
- Payroll Software with GPS Enabled Attendance, Travel, Performance Management, HRMS.
Explore Features

I am getting 13350 and finance people are deducting TDS and after deducting I am making 12015. I want to know how they are cutting TDS from my salary. I think TDS deduction should not be there because CTC is below 2L pa?
And also is there any way to take back all the TDS deductions already paid?

Cite.Co
is a repository of information created by your industry peers and experienced seniors sharing their experience and insights.
Join Us and help by adding your inputs. Contributions From Other Members Follow Below...

Your Salary As You Mentioned 13,350/- In Such a Case Tds Will Not Come Because Your Salary P.A 1,60,200/- Wheareas TDS Upto 2,00,000/- Nil.For Financial Year 2012-2013 and 1,80,000/- Previous Year 2011-2012.
Regards
Umashankar
Bangalore


You have mentioned CTC is 1.8lacs. If you are a salaried employee then TDS is not applicable. If you have been appointed as consultant, then TDS will be applicable. Kindly verify your appointment letter.
Regards.
Ravi.


You are working as professional then they are not treating you as employee. They are treating you as consultant. On consultancy rate of TDS is 10%. There is no employer and employee relationship.

PRIME SPONSOR
-
TALENTEDGE
"Interactive Anywhere Learning". Executive courses from top reputed institutes like IIM, XLRI, MICA.
View Courses