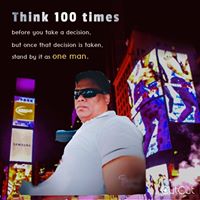 Cite.Co
is a repository of information and resources created by industry seniors and experts sharing their real world insights.
Join Network
Hello everybody, I work for an Automotive dealership and i was into Sales & Marketing as a sales consultant and then a sr. Sales Executive. I do sales training and motivational training to my peers and im particular on organisational development and Talent Management in the Sales Department. Recently i was moved under the HR team as the Internal trainer for the Group.Kindly tell me my chances for growth and growth process under this department. Am i classified as an HR generally?
From India, Thrissur
Dear Siddharth Before grooming u, i need ur basic qualification, so that i can guide for ur carrier path in HR. Regards Sanjay Pandey VP — HR WFPPL Ltd.
From India, Vapi
This discussion thread is closed. If you want to continue this discussion or have a follow up question,
please post it on the network
.
Add the url of this thread if you want to cite this discussion.