Gauritomar
Trainer/ Od/ Hr/ Education Consultant/ Certified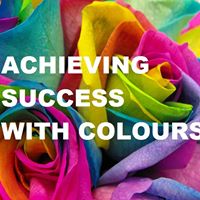 Mouzzam
Communications, Motivation Speaking, And
Cite.Co
is a repository of information and resources created by industry seniors and experts sharing their real world insights.
Join Network
Dear HR Family,
Attached herewith is the presentation on "Selling skills". I hope it will be useful for most of you. If there are any suggestions to imporvize this presentation then please let me know.
Thanks & Rgds,
Rohit Joshi
Corporate HR Manager



Rohit,
I liked the presentation..very well structured. I will appreciate if you can share such similar presentations with me on

I am a Corporate Training Manager and trying my hands on sales modules.
Regards
Charmi
hai very nice presentation.
i want ur contact details.
If u r interested to maintain a relationship with me plz send ur contact details to mail id
My mail id is "vision5050@gmail.com"
Present iam working as a IT Recruiter in consultancy at Bangalore.

Its too good...Please share presentation on telephone selling skills .As iam a training manager would appreciate any information on leadership modules ,behavioral traits..please mail it to
....
Simple and neat presentation. Would be highly effective if supporting notes (for the trainer) and supporting examples are also provided. Regards, Mulu
Hye all,
plz anybody can help me out?...m gonna take lectures about call centre,but m little confused exactly,which topics should be included,so if anybody is having any kind of presentation on Call centre trainng,,plz mail me:

Thanks a lot
Its quite good, I come across one book called "selling in a week", I will assure you will enjoy it.at the you will get to know how to start from scratch and how end up profitably.
Dear Rohit,
Really good ppt you have crafted. While covering sales training module always add importance of communication skills with all its parameters like body language, presentation etc. In this ppt you have covered only technical aspect of sales module.
I hope you will understand the concept.
Thanks!!!
Rajeev
Head-Training
Archies Ltd

Im looking for nlp techniques applied in sales ...I would appreciate if anyone can share ppt /articles / books /vedio on the same ... Thnx freelancetrainer
Hi really good ppt...I wanted to get a ppt on teleskills..do you think you can help me with it
This discussion thread is closed. If you want to continue this discussion or have a follow up question,
please post it on the network
.
Add the url of this thread if you want to cite this discussion.