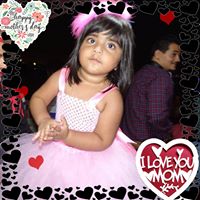 Cite.Co
is a repository of information and resources created by industry seniors and experts sharing their real world insights.
Join Network
Dear All,
Kindly let me know what is the next step for an HR Executive if one employee is resigning from the company after completing 2 yrs. in UAE.
how should i settled her account, what letter i should give her?
apprecite your replies at the earliest.
Thanks
Samreen
From United Arab Emirates, Dubai
Dear Samreen,
if an employee has resigned you need to calculate her gratuity, balance salary for the days worked in that month,
& any other benefits entitled to an employee as per company policy
only experience certificate letter is to be issued to her with mentioning her name, passport no ,duration of time
she worked in the organization , in what designation & which department & how was the conduct of her while
she was working, where u can mention sincere, honest , polite & carried the duties diligently assigned to her.
after which her visa & labour card is to be cancelled.if possible try to conduct an exit interview with employee
to inquire about the reasons for leaving the company & what changes she feel must be there in organization!
hope this brief input will help you
Best Regards,
Rashid Shah
From United Arab Emirates, Dubai
Hi Samreen
The 1st step is to accept the resignation by providing a resignation acceptance letter which will clearly mention the last working day and also explain the process for Final settlement and visa cancellation.
2-Exit Clearance from dept/Accounts
3- Final settlement documentation to be prepared; acceptance of final amount
4. Visa Cancellation
5.Cancellation of medical /life insurance membership
6.Inform bank regarding the resignation/termination(In case of bank loans)
6. Exit Interview
7. Experience certificate
8.Travel arrangement/tickets/exit stamp formality at airport
From United Arab Emirates, Abu Dhabi
This discussion thread is closed. If you want to continue this discussion or have a follow up question,
please post it on the network
.
Add the url of this thread if you want to cite this discussion.