Madhu.T.K
Industrial Relations And Labour Laws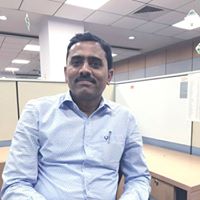 PRIME SPONSOR
-
FACTOHR
- Payroll Software with GPS Enabled Attendance, Travel, Performance Management, HRMS.
Explore Features

I am the director of a pvt. ltd. company. e operate from Thane, Mumbai, Maharshtra. We are in all 2 directors and one intern working in our premises. Is it still necessary to get a Shop & establishment act certificate?
The thing is we do not want to go for a Shop & establishment act certificate since we don't intend to hire employees on our payroll. Is there ay other way or constitution through which we can be exempted from getting Shop & establishment act certificate..
Any help on this will be highly appreciated.

Cite.Co
is a repository of information created by your industry peers and experienced seniors sharing their experience and insights.
Join Us and help by adding your inputs. Contributions From Other Members Follow Below...
Kindly reply me on
Thanks & Best Regards
NEERAJ AGARWAL

is it mandatory to apply for registration under Karnataka S & C Establishments Act, if we have been allowed to open a shop(sweet stall- deployed less than 10 employees) in a Financial Company Campus?


Sir..IF I AM CORRECT...MANY STATES GIVEN EXEMPTION TO I.T.SECTOR OBTAINING SHOPS AND ESTTS. LICENCE FROM LABOUR DEPT
CHECK UR STATE PROCEEDINGS IN THE GOOGLE.
2.ANY UNIT OFFICE WORKING WITHIN THE PREMISES OF A FACTORY IS EXEMPTED TO TAKE LICENCE UNDER SHOPS. AND ESTTS. ACT AS. PER MINIMUM WAGES ACT 1948..
SO CHECK AGAIN GO..S ISSUED BY MAHARASHTRA
STATE LABOUR DEPT.G.O.S
PLS ..


Ours is Engineering Consulting Company located in SEZ in Tamilnadu. We do Engineering consulting services for both Domestic and Exports.
We are registered under MSME as SMALL
Should I get registered under Shops & Establishments Act in TN?
Is there any registration exemptions of this Shops & Establishments Act for MSMEs?

PRIME SPONSOR
-
TALENTEDGE
"Interactive Anywhere Learning". Executive courses from top reputed institutes like IIM, XLRI, MICA.
View Courses