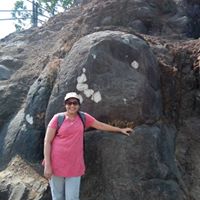 Cite.Co
is a repository of information and resources created by industry seniors and experts sharing their real world insights.
Join Network
Dear all, Need suggestions regarding my behaviour while interviewing candidate. I'm working with industrial services firm as an HR Executive.
One of my friend suggested me that -
1- You take interview very friendly
2- You should be little strict other wise candidates may take advantage of it i.e. they may not take it seriously.
Now, i'm confused whether I should change my attitude during interview as by nature i think i'm friendly and as an HR i'm having good attitude / behaviour, and about interview i select candidate which suits to my company and JD which I prepare for the post.
Please suggest me about this.
From India, Thana
Dear Meenakshi
Taking interview friendly with open mindset is good but it should related to the professional topics. Being as an interviewer you can better understand candidate's seriousness towards the opening while friendly interviews.
You act as a representative of the company so you should be careful while coming to personal talks.
Happy Recruiting
Manisha
From India, Delhi
This discussion thread is closed. If you want to continue this discussion or have a follow up question,
please post it on the network
.
Add the url of this thread if you want to cite this discussion.