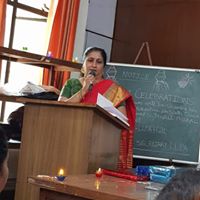 Cite.Co
is a repository of information and resources created by industry seniors and experts sharing their real world insights.
Join Network
when employee found guilty, then gratuity forfrighted?
When petitioner was removed from service for unauthorised absence from duty-and asked for back-wages, for the period between his removal till the date of reinstatement- petitioner not worked during that period. Can petitoner get back wages?
From India, Ahmadabad
How the petitioner obtain the reinstatement?
and the removal of service certified by any authority?
depend on the situation if the removal by company and reinstatement by court than he can claim the back wages also
From India, Delhi
Gratuity cannot be forfeited unless acts of moral turpitude or riotous behaviour are proved.
Secondly an employee if terminated for habitual absence should be supported by proper enquiry. The employee has right to demand reinstatement with back wages because according to him it is wrongful termination.
From India, Pune
This discussion thread is closed. If you want to continue this discussion or have a follow up question,
please post it on the network
.
Add the url of this thread if you want to cite this discussion.