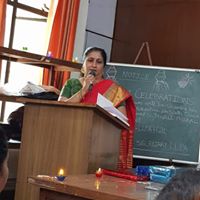 Cite.Co
is a repository of information created by your industry peers and experienced seniors sharing their experience and insights.
Join Us and help by adding your inputs. Contributions From Other Members Follow Below...
Dear Seniors,
1) What is the maximum period that the Workman can be enjoyed as " Protected Workman " under IDA Section 33
2) What are grounds / reasons which can disentitle the workman to remain as " Protected Workman "
Thanks in advance.

Dear Prashant
As per central rules,a protected workman enjoys such status for a period of 12 months from the date of communication by the employer to the union recognising a workman as protected workman. The Bombay rules appear to be silent on this issue.
The Act or rules does not deal with the issue about disentitlement of workman to the status of protected workman.Howevr as per the central rules and Bombay rules, it is only an officer of the union who is entitled to be a protected workman.This goes without saying that a protected workman loses the said status if he loses the post of officer of the union.
If there is any dispute with regard to the status of the protected workman, the dispute shall be refered to the conciliation officer both as per central and Bombay Rules.
B.Saikumar
HR & labour Law Consultant
Chipinbiz Consultancy Pvt.ltd
Mumbai
022-28324234

dear mr prashant
I only wish to add that the compliance under rule 66 has to be made by the union that each year before 30th sept the names of the protected workmen are to be communicated and they should be in the prescribed proportion.

Dear Seniors and Juniors,
Greetings to all,
I am working as a Manager - HR in a Electrical Industry. In our unit there are 1000 workers working in three shifts. We have five labour unions. Now our management wants to elect recognised union among the five. Now I want to know that, Is there any procedure to be followed or what is the method to give recognised union? I suggest that through polling but my management told that to check with other alternatrive method? Any one can help these

In almost unionized company Union Office Bearers (Protected Workman) feels that as per their designation they are authorized to commit indiscipline,put pressure over or try to blackmail mgmt for accepting their unjustified demands and management can not initiate any disciplinary action against them.
Can i request you to please guide me are they authorized to do so. If yes then under which act.If no then why they think so or adopt such pressure tactics.
----------
Also please tell me what special liberties a common worker gets when he becomes offic bearer of a union recognized by the mgmt

Dear sir
Since your factory is in Maharashtra you can take advantage of MRTU &pulp act wherein union with 30% following can make an application for recognition to the
Industrial court and seek recognition I.e. Sole bargaining rights.

Dear sir
You need not tolerate indiscipline by union leaders. There is a ruling to that effect of Blue Star employees union. You have every right to initiate disciplinary action against them.

This discussion thread is closed. If you want to continue this discussion or have a follow up question,
please post it on the network
.
Add the url of this thread if you want to cite this discussion.