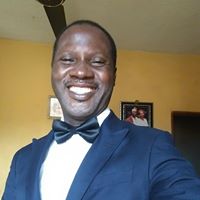 Prime Sponsor
-
FactoHR.com
- Payroll Software with GPS Enabled Attendance, Travel, Performance Management, HRMS.
Explore Features
Cite.Co
is a repository of information created by your industry peers and experienced seniors sharing their experience and insights.
Join Us and help by adding your inputs. Contributions From Other Members Follow Below...

I searched, searched and searched for the POSTING on stress management. But could not find it. In fact now my stress has increased, after failing to find the ppt.!!!
M.J. SUBRAMANYAM, BANGALORE


1.Unmarried boys19907
2.Unmarried girls 10756.
3.Husbands 62433
4.Wives 32582
5.Widower 2566
6.Widowed 2354
7.Divorcee(male) 554
8.Divorcee(female)729
9.Separate(male)2379
10.Separated(female)1325
Total(male) 87839
Total (female)47746
GRAND TOTAL 135585
male:female 184:100

Prime Sponsor
-
Talentedge.com
"Interactive Anywhere Learning". Executive courses from top reputed institutes like IIM, XLRI, MICA.
View Courses