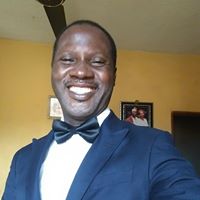 Cite.Co
is a repository of information and resources created by industry seniors and experts sharing their real world insights.
Join Network
Very nice powepoint presentation on stress management is attached.
From India, New Delhi
Dear Sandesham,
I searched, searched and searched for the POSTING on stress management. But could not find it. In fact now my stress has increased, after failing to find the ppt.!!!
M.J. SUBRAMANYAM, BANGALORE
From India, Bangalore
Hi all.... Here are some ppts on "Stress Management". Kindly make use of it. Regards, Mohammed Riyas
From United Arab Emirates, Dubai
2011 suicide figures of India
1.Unmarried boys19907
2.Unmarried girls 10756.
3.Husbands 62433
4.Wives 32582
5.Widower 2566
6.Widowed 2354
7.Divorcee(male) 554
8.Divorcee(female)729
9.Separate(male)2379
10.Separated(female)1325
Total(male) 87839
Total (female)47746
GRAND TOTAL 135585
male:female 184:100
From India, Delhi
Male:female suicide ratio of india 2007=182:100 2008=181:100 2009=178:100 2010=184:100 2011=184:100 ???=100:100
From India, Delhi
This discussion thread is closed. If you want to continue this discussion or have a follow up question,
please post it on the network
.
Add the url of this thread if you want to cite this discussion.