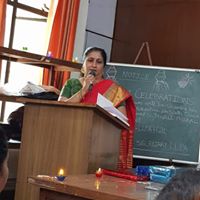 Cite.Co
is a repository of information created by your industry peers and experienced seniors sharing their experience and insights.
Join Us and help by adding your inputs. Contributions From Other Members Follow Below...
What is the minimum wages payable to contract labour engaged in non-core activities like security,canteen and others. Whether minimum wages applicable for that activity or industry in which they have been deployed.
T.Balaji
CMA

Dear Balaji, as per minimum wages act, in Maharashtra 3 types likes trainee,semi skilled, skilled, for the wages it comes around 6000/PM,
first you tell me that wether you firm comes under central or state government autority. if it comes under central then follow labour.nic.in.
and if il follow state then find the state government official website for minimum wages rate

My question is whether we have to adopt industry specific rates or spl rates applicable for canteen / security. T.Balaji
My question,Is there any difference between contract labour minimum wags and minimum wages act.?
You have to follow the skill base So in these cases you will give minimum wages for canteen, etc, not for the industry in which the canteen runs
Kishore, Min wages of 6000 is only for office employees in mumbai Not for other places and cities. And not for canteen, etc
Please support this with some case law so that everyone will benefit of this discussion. T.Balaji
This is the standard practice
The notification says that this is the minimum wages to be paid for each function in each industry. People working in the canteen are not working in engineering industry but in canteen industry. Also in engineering industry, the minimum wages are for skills required in engineering industry.
Skilled, Semi-Skilled and Un-Skilled are based on whether or not the person can work independently or needs supervision and constant direction.
It depends on the notification of the state government.
In karnataka, for textile industry, canteen staff is also listed and the minimum wages is given for it (just verified) at 106.8+50.22 so obviously we have to pay that. But if there is nothing stated, then you have to take the salary for canteen industry or function


how we can calculate gross profite and set on and set of and surplus as per bonus act.and what percent we can distribute in profite amount.
This discussion thread is closed. If you want to continue this discussion or have a follow up question,
please post it on the network
.
Add the url of this thread if you want to cite this discussion.