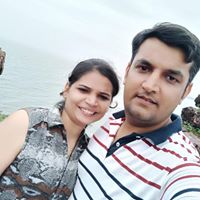 Kknair
Hr, Ir, Law, Disc. Matters
Cite.Co
is a repository of information and resources created by industry seniors and experts sharing their real world insights.
Join Network
Dear All Seniors,
I have been asked following questions to which i was unable to give answers. Could you please tell me what should be the answers to the following questions.
1. If you have been called by an govt officer for non compliance of statutory and he is not ready to settle the issue by taking some money, then how you will manage.
2. If you have employed an employee on contractual basis and after 5 years that employee is asking for all benefits from starting and making nu sense then what you will do? if you will settle his all benefits then if 15 such cases will come to you then what you will do.
please help

Dear Friend,
All the officers are not a like, some may accept and some may not. Even they accept also they will ask you to comply hence better to comply in full. If the officer is not accepting then he will impose some penalty so better let him give the letter and then approach his senior and tell him about your readiness to comply, the reasons thereof in non-compliance and ask him / her for the solutions in resolving the issue.
It is better to deploy any body on contractual basis for one year and after one year terminate the contract and redploy with another agreement. On every contractual deployment there should be time bound, otherwise the requirement is pernnial and ultimately it requires regular employment. If you are settling one case then you have to extend to other people as it becomes precedent. In these circumstances better not to yield to the pressures.
Regards - kamesh

Surely the easiest way to answer questions such as this is simply to say that when you take on the role, you will put in place the necessary systems to ensure that all statutory requirements are complied with.

After the events of the past several weeks with Anna Hazare and his campaign against corruption in India, I would hope that CiteHR members are going to take a stand and start putting in place actions to stamp out these insidious practices.

As far as problems with contractual employees are concerned, that is also simple. You make sure the contracts spell out the details of employment very clearly and leave no room for misinterpretation.

None of this stuff is rocket science people. It is basic problem solving. Identify the problem then put the systems in place to ensure it doesn't happen.

So many of you forget that this is an area where you can shine in an interview. Every single employer wants people who can solve problems. Tell them you can solve their problems and you will get the job.

Dear Patel & others:Ultimately, compliance is the answer and not bribe. Bribe will result in demand of more and more bribes and blackmailing. Ultimately it will lead to unplesant situations. So there could be a two pronged approach, one ensure due compliances, secondly and most importantly, build relationship. While everybody cannot be satiated by bribes, many would give you the right leverage if you cultivate relationships. There are many instances where relationships have solved the riddle rather than bribe. As regards your second question on the contract labour, there could be a solution by way of settling the issue with him by direct talks and offer him full and final settlement by negotiating a lumpsum amount, if he is ready to leave the job and makes a quiet dissappearance. If there is a confrontation attitude, then it is necessary to prolong the matter as much as possible. The help and coordination with the contractor is a must.

These are situational questions, there is no one right answer to it. The interviewer by asking such questions is trying to assess the personality and value system of the interviewee. So there is no reason to be unduly worried on whether you have answered it rightly.

Regards

KK

Its nice learning to read this thread.
Even I would like to know the answer to some questions faced in interview to answer them in better way
1. What is your strength ? In what terms we should answer this question ?
2. What is your weakness ?
3. Why this company ?/why should we offer you this job ?
I would also like to know the intention behind asking these question to the candidates for my knowledge.
I request seniors to throw some light on it

Nukani,
Other members have asked these same questions many times before and others have commented on them.
Please use the reSearch Box at the top of every page and you will find a lot of information about these sorts of interview questions.
The key point in answering these questions is to make sure you focus your answers specifically on the requirements of the position you are being interviewed for and keep your answers very short and succinct. Don't waffle and stick to the point.

Dear Seniors,
Kindly help to give answers of these interview question as follows:-
What is competency mapping?
• How to conduct job analysis?
• What is HR scorecard?
• How to set up HR strategy?
• How to measure effectiveness of workforce?
• What is core competency of HR?
Your prompt reply will be highly appreciated
Thanks & regards,

As per my previous posting, you can find the answers to all these questions by using the reSearch Box at the top of every page.
There have been many discussions about these questions already.
To post again is only repeating the same stuff over and over again.
Please use Search first before asking questions.

Dear Seniors,
kindly put some light on the below FAQ's in interview
1. in which situation when a employee works for full year everafter he is not entitle for Earned Leave.
2. Maximum claim under EDLI after death
3. max and min. pension from EPF act.
4. pension eligibiliy criteria minimum and if any exception in this.
i will be highly apriciate your comments on the above points.
thanks
Neeraj

1. in which situation when a employee works for full year everafter he is not entitle for Earned Leave.::---in case of discipalanry isssues.
2. Maximum claim under EDLI after death _///:--65000
3. max and min. pension from EPF act.:::---min-975,max depaend on contribution.
4. pension eligibiliy criteria minimum and if any exception in this.:--10 year service or 58 year age which is applicable.
please suggest me .if i`m wrong.
9891440111

This discussion thread is closed. If you want to continue this discussion or have a follow up question,
please post it on the network
.
Add the url of this thread if you want to cite this discussion.