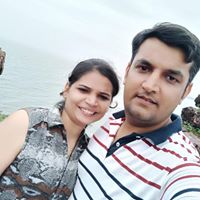 Cite.Co
is a repository of information and resources created by industry seniors and experts sharing their real world insights.
Join Network
Dear Friends,
I have identified few leadereship traits and leadereship lessons from ann ji and his recent movement.
sharing thses leadreship lessons for all of us to learn.
regds
Anil Kaushik
Chief Editor,Business Manager-HR magazine
B-138, Ambedkar Nagar, Alwar-301001 (Raj.)
09829133699
Welcome to Business Manager | Home

From India, Delhi
Dear Anilji,
Thank you for your mind blowing presentation about our Honourable Annaji.....Really he is a Management guru..... It will be a motivation to younger generation.....It must be a lesson to HR managers, Leaders and politicians. Actually it is the power of people (negletcted and not acctepted by others). We may realize that each one of us are like Hanuman...................... Nobody can do wonders without realizing the self...., I think Annaji might have crossed Self realisation and reached self actualization stage. Hence we may also try to reveal our utmost potential.... by igniting and following the power of Annaji....rather than simply criticising Annaji that he is against our democracy....
with best regards
Asok kumar.R
From India, Bangalore
Dear Mr. Anil,
Thanks for sharing such an excellent observation & presentation. Surely it is going to help all cite HR members as well as other readers.A perfect case study to teach us leadership skills..................
Thanks to Annaji for everything he has done.
Best of luck to all future leaders!!!!
Regards
Roopa
From India, Gurgaon
Dear Mr Anil
Greetings!
Please accept my appreciation for your timely post.
Your message is clear and will help all members to understand better about the value based leadership shown by Annaji.
While the Gandhian-era brought us FREEDOM to INDIA,let us hope Anna's Era will get us a CORRUPTION Free INDIA. We have a long journey.
Let us also appreciate our Parlementarians and the Goverment in handling the situation well at the end and showed us a win-win situation.
In the context of HR practitioners,I guess we Indians have witnessed the biggest conflict between the Employer-Employee in the recent times.
I salute Annaji and our great democracy.
Thanking again for your valuable contribution.
Regards
AVS
************************************************** *********
From India, Madras
Dear Mr.Anil, I was quite impressed in the simple but concise points stressed on Leadership. I am not familiar with Anna and if you have other reading material by and on him, would appreciate it.
Hi,
I am unable to view the attachment. I always get dialogue box of either corrupted or file system not supported for all types of file attachments except .ppt files. The above file is shown as .pdf however, on opening it with Adobe 6.0 it prompts same message.
Do I require any changes in the system? Kindly suggest.


Dear Anil Sir,
Thanks for posting this article of yours. Well analysed and related to Corporate Leadership.
We are very proud of Shri Anna Hazare and his vision, mission and goals towards Corruption free India.
Warm Regards
Santhoshi
From India, Bangalore
This discussion thread is closed. If you want to continue this discussion or have a follow up question,
please post it on the network
.
Add the url of this thread if you want to cite this discussion.