Samyak1
Hr, Recruitment, T&d And Motivation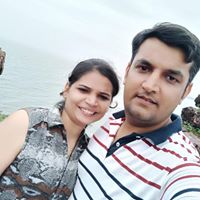 Prime Sponsor
-
FactoHR.com
- Payroll Software with GPS Enabled Attendance, Travel, Performance Management, HRMS.
Explore Features


I am just wondering how you people finding working with a HR lady boss ? We sure know every one is not same and behaviors of an individual that makes them different. In my hr career , I had 4 male bosses and 2 lady bosses (current superior is a lady).

I had the most enjoyable moments working with my male bosses . Not only that they can handle themself very well but the guidance and coaching that they provide is superb. One male boss was a womaniser but he did not make it apparent at work.

I encountered 2 worst experience in my whole career. Lady bosses :
1. They lose their head to frequently
2. They change their mind every now and then
3. They hav got head and mood swings
4. They show their anger to you
5. Less appreciation shown
6. Egoistic
7. Fussy
8. Clumsy at times

Along the way in my career, I look up into many managers and bosses and hope one day i could be there to achieve their positions. That is a determination but i continuously remind myself that I will never behave like them. Behaviour and your attitude that you mirror to the rest is very important, as each manager fail to realise one of their associates are looking at them for inspiration and motivation. It is very dissapointing , as we are speaking of human resources development but the essence of it is not well absorbed even by the person who is initiating it .

Again, I would like to stress that not everyone is same but mostly that i have encountered with my lady bosses is unquestionable. They are complete freak and fail to behave like a professional working adult.

Kindly share your experience with lady boss if you have the same opinion with me .

Thank you and have a nice day,

Cite.Co
is a repository of information created by your industry peers and experienced seniors sharing their experience and insights.
Join Us and help by adding your inputs. Contributions From Other Members Follow Below...

I don't think that's its genuine on your side to give such a general statement about lady bosses only on working with two ladies being your superiors. You can't judge millions on account of two examples alone. Even you didn't disclosed your own behavior
while working with these ladies and many other such facts were still disclosed.


As i have again and again mentioned , this post is not to pin down anyone in specific. I hope its not a close offence to you . But your opinion again counts and thanks a lot.
Dear Saint,
Please read my lines closely. I never said people are same. If i have so said then i should probably throwing meat in a zoo. Im a female. That does not make me least capable in understanding another woman if you want to hold that point of mine.
Thanks ,


I give my full credit to my first boss who is Lady! Whatever I am today or people know me in my industry is just because she groomed me well!
Please I would request you not to make a general statement!
I can understand your pain of not being appreciated and also the pain of dealing with the tough boss but its not the gender but it depends on lot of things like upbringing, situations, past experiences, some bitter incidents etc!
I hope you will get a good boss soon!!


And I would like to tell you just keep in mind " People are different and not difficult"... Life will become easy everywhere...
Just learn to deal with different kinds of behaviour of people...:)

Prime Sponsor
-
Talentedge.com
"Interactive Anywhere Learning". Executive courses from top reputed institutes like IIM, XLRI, MICA.
View Courses