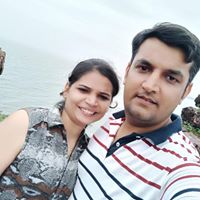 Cite.Co
is a repository of information created by your industry peers and experienced seniors sharing their experience and insights.
Join Us and help by adding your inputs. Contributions From Other Members Follow Below...

In my office one of our employee converted from Christian to Muslim 2 Months back, So his previous certificates/ Govt proofs are in his Old Name. He is requested for name change in our employee database. Do we need to get any proof from court as a confirmation on name change or can we take a name change request in letter format. Kindly advice. If there is any procedure Pls elaborate.
Anticipating your response. !!!

Community Prime Sponsors
FactoHR.com
- Payroll Software with GPS Enabled Attendance, Travel, Performance Management, HRMS.
Talentedge.com
"Interactive Anywhere Learning". Executive courses from top reputed institutes like IIM, XLRI, MICA.

Once the employee recieves the Gazatte Certificate also ask him to apply for name change on PAN card and in banks where the preson holds the a/c.

unless the employee places a copy of gazette notification to the employer with request in writing for change of his name etc in the personal file , no change to be carriedout till then. It is for your safe gaurds
thanks & regards
RL Dhingra , Advocate and
Labour Law Consultant, Delhi
09818309937 e.mail
This discussion thread is closed. If you want to continue this discussion or have a follow up question,
please post it on the network
.
Add the url of this thread if you want to cite this discussion.