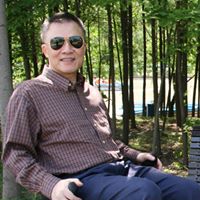 Cite.Co
is a repository of information created by your industry peers and experienced seniors sharing their experience and insights.
Join Us and help by adding your inputs. Contributions From Other Members Follow Below...
need thank you letter format....for stopping employee services stating that his services are no more required???
Hi, Gupta830,
Hope the following is help.
(Date)
Dear Mr./Ms.
This is to confirm that due to the fact that your service have become excess to the needs of the company, action is being taken to terminate your employment effective at the close of business of 31, Aug. 2011.
Your separation is without prejudice. You will be give____days pay in lieu of advance notice in accordance with the Law of Labor, Part.....
We wish your success in your future undertakings. Thank you.
Yours sincerely,
Sincerely,
(SIGNED)
Best regards,
John

Sub: Transfer & NOC Letter.
This is to state that Mr. __________________ has worked with ORGANIZATION NAME as an _____________ from 06.Jul-2010 to 25.Jan.2011.Now He is being transferred From DATE to DATE.
We have no objection with his transfer.
For XYZ COMPANY

This discussion thread is closed. If you want to continue this discussion or have a follow up question,
please post it on the network
.
Add the url of this thread if you want to cite this discussion.