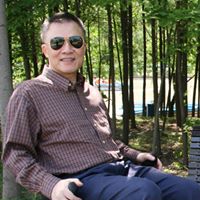 Cite.Co
is a repository of information and resources created by industry seniors and experts sharing their real world insights.
Join Network
My company is into internet marketing i.e SEO. We are planning to take ISO certification. I would request the senior members to guide me on what is the difference between ISO and CMM certification.
If we go with ISO then will it help in achieving CMM with lesser cost or they both are entirely different.
Looking forward for your valuable suggestions.
Regards
Sushmita Das

Hi,
Well, ISO and CMM are both models for Quality Management
ISO is a model proposed by International Organization for Standardization. (IOS). CMM is a model proposed by Software Engineering Institute (SEI)
ISO gives a lot of freedom. It mainly ensures that everything is pre planned and documented.
CMM,It categorises QMS in 5 levels. It elaborates the process to the fullest. These are called maturity levels.

This discussion thread is closed. If you want to continue this discussion or have a follow up question,
please post it on the network
.
Add the url of this thread if you want to cite this discussion.