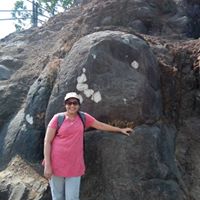 Dear all, Please help me to know : 1- HR comes under Admin. or vice versa 2- HR & Admin are equivalent. Regards,
From India, Thana
Hi, Admin comes under HR. and admin and hr are not equivalent. Admin is the part of HR. Regards
From India, Ghaziabad
Hay it's up to Decision makers if they want utilize to you more they will give you batter chance to learn
Admin not comes to Under HR vice-versa HR don't comes to Admin (I'm not agree with Puja)
From India, Pune
Admin is a completely internally focused dept., like system, office maintenance... basically facilitating the smooth running of business while HR is focused on internal personnel management and externals such as recruitment.
HR has a strategic dimension such as HRP.
Admin mostly dose not.
From India, Bangalore
what dose of medicine? Under ADMIN ,, HR is one Dept and HR reports to admin which is part of main management
From India, Madras
Dear all,
As a Sr. Executive-HR/Admin in a Infrastructure Company, I would like to say that Admin is a part of HR, because Admin person always recruited and deputed by hr person.
In Brief, HR and Admin both dept. are complementary for each other.
From India, Vadodara
Dear Sajid Hussain
Good Morning and Welcome on CiteHR
You are advised to ask your questions in Details
and also your present status and planning so that The Seniors can help you soon
and you can get benefit from that.


Hey ya!!!
taking the above dicussion forward instead of thinking wheather HR & ADM is same
I would likle to quote both are independent functions having different purpose to serve within the organization
HR serves internal customer whom we our employees
Admi serves internal customer as well as external customers whom we call as vendors
Evolvement of HR has transformed from IR TO HR TO BUSSSINESS HR TO STRATERGIC HR the way HR has grown you can see the ADMIN part has not gone to next level
Regards
Dev
From India, Mumbai
Dear Members
reference to question, Admin is whole and HR is the Part to deal with employee related issues. Ofcourse hr does the recruitment part it doesn't mean that
Hence you must have got
Regards
Ramesh.y, HR Manager
From India, Visakhapatnam
This discussion thread is closed. If you want to continue this discussion or have a follow up question,
please post it on the network
.
Add the url of this thread if you want to cite this discussion.