Skhadir
Strategic Business Management Includes Revenue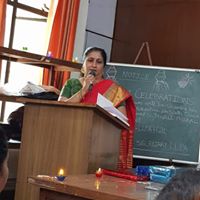 Dmc123
Associate Director Legal

Dear Friends



I am bringing this issue to your notice so that it will be disseminated to all the down level, by which all the workmen whoever consuming Liquor and in particular consuming the Country Liquor will control their Drinks and avoid taking Country Liquor.



Normally all the workmen are having the habit of consuming liquor. Here also, in my workmen camp a regular country liquor consuming subcontract workman was complaining stomach ache to his Subcontractor. The S/C gave him some money and instructed him to go to hospital for treatment. But the workman was consumed liquor for that money also and stayed in his room without food and without visiting to doctor. After 36 hours the matter was came to my knowledge through my assistant about his stomach ache. I instructed my assistant to take the workman to Hospital. The Doctor Investigated further instructed to take the patient to Government Hospital. But before reaching to Govt Hospital the workman was died.



Further I enquired personally to the doctor who investigated the case. Doctor told that "Due to Daily consumption of Country Liquor, his Intestine got perforated and the food taken has come out from intestine and spread all over the area of Peritoneum. Further the food got perished and due to which the organs got infected further leads to Death.



Then After the incident wherever I go, I used to instruct the safety persons, Labour Welfare persons and Industrial Relations Department to take care of the workmen and advise them not to consume Country Liquor.



Ofcourse we cannot change the entire workforce but atleast certain percentage of workers will surely change themselves.



Our members also can advise the workers whoever working in their premises, to avoid taking liquor.
From India, Kumbakonam
Good Morning Bhaskar
Each one either in a catagory of worker or staff is fully aware of this fact. But habits makes a person under its control & life gets disturbed.
Hence it is a person's own desire to go with this habit occassionaly or regularly.
In fact workers are more inclined to have country liquor as it is cheaper than ususal liquor.
The God only will give wise understanding & save them from mishap.
Thanks
Chandrakant
From India, Mumbai
Hi all
Its a good message for the workforce
i insisted on people not to drink and i used to do a close watch on the drunkards
but this strict rules on their personal life is creating conflicts in the factory
Seniors officers say just ignore it .. not to go to their personal life side ..
but driven by human values and met most of the employees family i consider close watch on the erring personal is must ....
From India, Madras
Hi
Frankly speaking, companies can put a selection criteria, that only non alcoholic workers can be recruited for jobs. this will ecourage employees to leave this bad habits, doesnt matter what level of management they are working, whether white collar or blue collar alcohol is bad for one and all.
I don's understand how alcohol consumption is justified in the society ?? however its a different debate !!
putting forward my opinion in humble spirits.
Thanks
From Kuwait, Salmiya
Dear All,

My views are as below. Some may not agree to them.

There are so many true stories about alcohol related deaths. Most famous story is the news about "so many people died after consuming spurious liquor from one particular joint". This incident exist in each and every state in India, repeats every few years and still so many will go to the same joint for consuming liquor. Consumption of alcohol is not new and exists since the origin of civilisation. All addicts know that this is bad for health and still they do not bother.

Until and unless, they realise that drinking is bad (by counselling or by self realisation), they will not stop. So we need to identify each person's reason for drinking and counsel them or take them to deaddiction centres. This is like a disease and have to be tackled with compassion and not with a "lathi".

We as HR personnel, can guide them to deaddiction centres, comply with EPF, ESIC, Life and Medical Insurance, gratuity etc so that they and their family is protected. There cannot be any action on such employee as he may be good in his work and off duty hours, he may drink.

The idea of not to recruit them is funny and illegal : What if a non-drinker, after employment starts drinking? Also why only drinkers? Why not those who smoke, chew tobacco and gutka, drink tea/ coffee, take drugs including those addicted to cough syrups, take mouth fresheners/ chewing gum, take non-veg food etc. to be banned as well? I am sure we are also fond of or addicted to something which others do not like. So this may not be an option.

Regards
From India, Mumbai
Thank you friends for your valuable comments.
We cannot change a person by simply giving some speach or lecture. But as a Industrial Relations Man / Safety man / Labour Welfare Man we must do our duty, in which we must insist and add some lines while discussing with the workforce and with their families. If we think, we can surely do something. I too agree we cannot control all the drunkards. But sometimes somewhere our speech will be recognised and surely someone will understand and it will help at least some percentage of workers to leave the habit of liquor addiction or atleast to control the drinking habit.
Let us add this point also while discussing with the workers and their families, to have a control on the consumption of liquor and especially on country liquor (Here I am not telling about the illicit liquor which is poisonous, which needs to be completely avoided).
From India, Kumbakonam
Hi Sivaipm

I agree with your thoughts, however my point here, the way a company would not hire a candidate who is addicted to drugs or any substance which does not make him/her fit for the job, then why accept alcohol, as its a known fact that alcohol reduces alertness and judgement of the drunkard. Employees drink and come to office, they may cause accidents hurt themselves and others, or even may cause deaths. Companies should deal with this issue strictly.

I understand drinking has been thier since centuries and civilizations, we cannot expect a perfect world, but atleast in those factories, foundaries, workshops, companies where employees alertness and judgement is required. Any substance addiciton shall be avoided.

Drunkard employees are nuisance, risky and extra cost on productivity. apart from causing family troubles. Alcohol is like a social evil, which we shall strive to eradicate, and companies can do thier part as corporate social responsibility to discourage alcohol. but its exactly opposite, we practically see that, company annual parties are flooded with variety of alcohol drinks, and then result is ,, we see colorful stories and incidents doing rounds after such parties, bad mouthing, harassing and littering incidents are reported and actions taken, what good, what enjoyment does alcohol give, I dont understand why corporates encourage alcohol celebrations.

When counseling doest work, a strict hand can improve conditions. however this is my suggestion, I know it may not be agreed by many, including those who are alcohol consumers. however just an opinion.

Thanks
From Kuwait, Salmiya
Dear Mr. Hussain Zulfikar
Thanks for your valuable reply.
Here I am telling for the workmen (Labour class - who doesn't possess any qualification and work as a unskilled worker) and not for the employees (employees are having some education qualification and they can make their own decision). The workers will not drink in the morning hours but surely they will drink on completion of their work hour in the evening time while going back to their home/Labour Camp. We cannot control them if they drink in their home, because we do not have any right to stop their personal activities. But we have the moral responsibility to educate them and their family for having control over his drinks.
From India, Kumbakonam
Hi Boss
Absolutely right !, I was just generally saying .. you know .. because alcohol is a social evil affecting us all. however even if we are talking about workmen, blue collar employees. the issues are same. I have come across many annual events for factory workers, alcohol is provided in the annual parties.. and then you know .. what happens :-D
Now tell me onething, if worker is consuming alcohol and falling sick, company is paying for treatment, on compassionate grounds, but is it justified ??
Daily consumer of alcohol are actualyl addicted, and they have the affect running in thier body while they are on work, so this may hamper thier productivity as well as cause concern for safety.
But this debate can go on and on. everyone knows, smoking, drinking alcohol, gutkha is very detrimental to health and society, but no one understands. God knows, what goes on in thier mind !!
Regards
From Kuwait, Salmiya
This discussion thread is closed. If you want to continue this discussion or have a follow up question,
please post it on the network
.
Add the url of this thread if you want to cite this discussion.