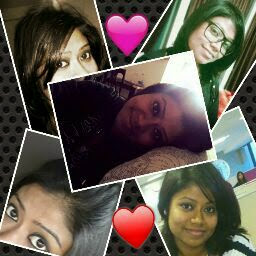 Tajsateesh
Recruitment/talent Acquisition, Career Counselling
Cite.Co
is a repository of information and resources created by industry seniors and experts sharing their real world insights.
Join Network
Hi All I work with Hobark International an Oil and Gas Recruitment Consultancy Company. Please visit our website for Oil and Gas Vacancies hobarkintl . com
From Nigeria, Port Harcourt
Hello Lanre.Oyekunle, I just mailed to you. Could you pl check your mails & respond ASAP? Rgds, TS
From India, Hyderabad
I am an experienced offshore medic
I would like to apply to your company for the position of an Offshore Medic
The attached CV covers my five years of offshore experience and my 18 years of onshore medical experience and also outlines my abilities as a medical officer.
I have already worked in offshore.
Please consider my CV for any vacancy you may have.
I am waiting for an early and positive response from you.
Thank you and regards,
DR.REHAN MOMINs
From India, Mumbai
Dear Sir/Mam
This id ref. to the information
provided on your website.
I am dealing in Oil Tools sector as
Marketing & Field Executive since 2.3
years
Im looking forward to give growth to
my career therefore interested to
work with your esteem organization.
I have detail knowledge about:
- Liner Hangers
-Float Equipments
-Packers
-Completions
-SSSV
-Cementing Head
-Centralizers etc.
Please find my resume enclosed for
your necessary action.
waiting to receive positive reply from
your side
Thanks & regards
Diwanshu Gupta
Marketing & Field Services
+919718702269 (24 Hrs)
Gurgaon, India
From India, Delhi
Hi
Good Day to you
I am Rosey; currently we are looking out for Field Service Engineer & senior Sales service Engineers for delhi location. If interested please respond back to
with your updated resume (contact details) for further communication
Details are given below
1. Field service Engineer (10 yrs exp in complete operation, maintainance of Steam Turbines, Centrifugal , compressor turbines.)
2. Senior sales service Engineer ( mini 10 yrs in steam turbines , compressors, centrifugal, Business Development, Sales, clinet Management)
Regards
Rosey
From India, Hyderabad
This discussion thread is closed. If you want to continue this discussion or have a follow up question,
please post it on the network
.
Add the url of this thread if you want to cite this discussion.