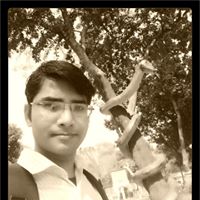 Cite.Co
is a repository of information and resources created by industry seniors and experts sharing their real world insights.
Join Network
Dear seniors,
am currently face a interview in which interviewers asked me a questions how am deducted the PF& ESI in the salary what formula use in excel l sheet in which automatically deductions of the PF and ESI of each employees in the salary .kindly pls told me the formula use ..
thanks
anjna
From India, Chandigarh
Dear Anjna, Find the attached herewith Excel sheet, hope this is helpful for you.
From India, Delhi
ommy thanks , pls tell me one thins that all deductions in gross salary or basic salary means basic salary gross salary and net salary what is difference between these thanks , anjna
From India, Chandigarh
if u don't mind then i think if u will discuss with me on phone then i can clear u more effectivly.
Basic Means it is decided by state govt. for workers and DA means dearness allowence. so toal basic means ( Basic+ DA)
gross menas his total monthly salary ( how many salary is made for per month) where part of salary is Basic, HRA, Conveyance, Education All. Special Allowence
Net menas after deduction of PF, Esic ( If Applicable) and other deduction as per company policy
From India, Rudarpur
Hi this is shekar valeru, its my first time the posted the qustion, my question is what you have given salary formula is very dificult to me give me clarity,tq.
From India, Hyderabad
Hi This is prabhakar Respected all is there any format for payroll in excel with PF,ESI and PT Statement in deffrent sheet please tel me urjent Thanking You
From India, Hyderabad
it would be Basic+DA and on that 12% will be calculated. to arrive at the PF, the maximum of Rs. 780, could be more also as per the provision of the law say for example Baisc - 1200, DA - 800 then PF will be calculated on 1200+800=2000 and it will be 240 for the employee (deduction) for the employer it would be 272.
regards
saurabh
kingofkol
From India, Calcutta
Dear Sir
I am Ravi Narayan from kolkata, I have theory knowledge of ESI,PF etc but not practical knowledge of ESI,PF, so I want 2 know the how to maintain the ESI,PF records in Xls and how to online filling of forms . pls help me. is there any special formula if any pls provide me.
Regards
Ravi Narayan
From India, Kolkata