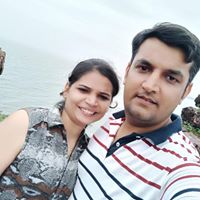 Cite.Co
is a repository of information created by your industry peers and experienced seniors sharing their experience and insights.
Join Us and help by adding your inputs. Contributions From Other Members Follow Below...
Appraisal Vs Resignation

A newly joined trainee asks his boss "what is the meaning of appraisal?"



Boss: "Do you know the meaning of resignation?"

Trainee: "Yes I do"



Boss: "So let me make you understand what a appraisal is by comparing it with resignation"



Comparison study: Appraisal and Resignation Appraisal



In appraisal meeting they will speak only about your weakness, errors and failures.

In resignation meeting they will speak only about your strengths, past achievements and success.



In appraisal you may need to cry and beg for even 10% hike.

In resignation you can easily demand (or get even without asking) more than 50-60% hike.



During appraisal, they will deny promotion saying you didn't meet the expectation, you don't have leadership qualities, and you had several drawbacks in our objective/goal.

During resignation, they will say you are the core member of team; you are the vision of the company how can you go, you have to take the project in shoulder and lead your juniors to success.



There is 90% chance for not getting any significant incentives after appraisal.

There is 90% chance of getting immediate hike after you put the resignation.



Trainee: "Yes boss enough, now I understood my future. For an appraisal I will have to resign..!!

Hi jeevarathnam,
I totally disagree with you. There are few companies who are giving immediate and good incentives for the employee. But this is surely gonna have a negative impact on the employee roles and way of thinking.
try to motivate in the positive way don't show them negative path for their growing..

Hi Chiru I agree with you. But not most of the companies are doing so. Very few companies gives appraisals based on their performance but many are not so. Cheerz
Hi
to some extent you're right but we should not elevate this, coz If we elevate such things people will start
resigning from their current roles than the improving their skills. Then there wont be any use of performance appraisals and systems.

This is a wrong perspective of a performance appraisals.
Obviously, I think the Manager is not an HR practitioner. Second, HR in this scenario has failed to communicate to department managers the importance of performance management and appraisals.

In my company,I do not ask him second time and quickly complete all formalities and let him/her go!!!!The employee is often dumbstruck at this and then there is no looking back.No one is indispensable in this world.There will be some gap for sometime,but eventually things will be ok.
So cheers and let people go!!!!
sandy malhotra

Hahhahahhahhahahahhahahahah, chalo fir aaj hum sab log apni apni company se resign karte hai...................................... :D
Hey people we all know that this is not true.....
This has been posted in humour section, so its for humour and fun....... so just enjoy the words and keep on having fun rather than getting into this serous discussion.........................

Dear Friends
I posted this quote just for humour & to make fun. But it is happening.
Even in my case earlier I got appraisal of just 10% and I asked the management where in I din't get any proper response. I Got another offer so I put off the letter. Immediately Management agreed to pay more than what other company offered me that is close to 55% hike from previous salary.
Cheerz :) :)

Mr spsmalhotra ,
I have worked at a very good company who has an HR managaer of your attitude.The company has lost almost all of its good employees to a rival company which has become very strong just by hiring these experienced employees from the psycho HR ( that's what we call him ).What if yr wife leaves u one day...U will just let her go?

Very Nice and think helpful while dealing with critical employees. U r from pune? Well i am also from Pune . In Which company u r working? Regards, Rahul
This discussion thread is closed. If you want to continue this discussion or have a follow up question,
please post it on the network
.
Add the url of this thread if you want to cite this discussion.