PUJA0605

3
I want to start a Housekeeping business.Kindly advise me on the licences and registrations required for Housekeeping business.Am i liable to be enrolled under EPF and ESI at the initial stage.The estimated rates to be quoted for housekeeping contract.
From India, Delhi
PROFESSIONALS AND BUSINESSES PARTICIPATING IN DISCUSSION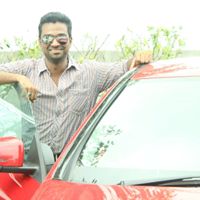 rahulnair2828

1
Yes its very much important for having License and to be enrolled under PF and ESIC the estimate costs for all the Licenses are 70 to 80 Thousand. I have recently opened my FIRM Hiten Housekeeping and facility management.
For more information you can call me on 9820012238.
Thanks and Regards,
Rahul Nair.
From India, Mumbai
bhushan.madam87

1
Hey Pooja,
Iam Bhushan from mumbai I have recently start in Housekeeping Management
and providing specially formulated product for deep cleaning.
If you are intrested in patnership or sharing for clients pls feel free reach me at 9769228389
Pls give me yor cell No.
From India, Mumbai
smalldust.xt123

6
Hi
You can see same topic at the side bar of this site. You can find out some thing same your questions.
I sent some good materials to Tommy, pls read mail and give feedback.
================================
If you want to do more info, you also visit at: BUSINESS STARTING GUIDE
From Vietnam, Phú Tho
dharmu_lalwanis

4
Hi
As of today u can start your bussiness with having Shops Establishments and Services tax and as soon as you cross 10 workman you have to obtain pf,esic,profession tax licenses.
Regds
Dharmesh
9322055561
From India, Mumbai
I want to start Housekeeping company.
Kindly Advise me on the licence and Registrations Recquried for housekeeping company. Am I liable to be enrolled under EPF & Esi at the initel stage .the estimated rates to be quited for housekeeping contract.
Please help me .
Thanks & Regards
Vikash Poddar
+91 8306566379
From United States,
hii this is aniket from mumbai i want to start my housekeeping business and i also have one site for that but i need quotation format for 13800 also i need info how to register my housekeeping company in mumbai i reside in kanjurmarg,
my contact no 9665063655 aniket gosavi
From India, Mumbai
If You Are Knowledgeable About Any Fact, Resource or Experience Related to This Topic and Want to Be Part of our support system - Please Register and
Log In to CiteHR
.