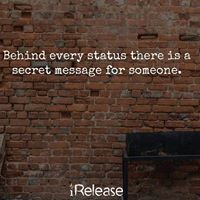 Cite.Co
is a repository of information created by your industry peers and experienced seniors made possible with help from our prime sponsors like:
TALENTEDGE
Who provide a platform for "interactive anywhere learning". Courses from top reputed institutes like IIM, XLRI, MICA.
View Courses
FACTOHR
- Provides Customised Payroll, GPS Enabled Attendance, Travel, Performance Management, HRMS that can help streamline your organisation.
Explore Features
Register Here and help by adding your inputs. Contributions From Other Members Follow Below...

first u hav to do marketting for bsns
u do one thing make ur registration on justdial then make ur catlog related ur business with all ur job wrk which ur going to start once u will get ur print catalog then talk to hawker and distritbute that catlog thorugh news paper from thr u can get business u once u will get business then start searching form ocial sits
low cost high profit
ashish
7838606486

look according to me ask some of your frends related in hr to help you out at the initial stage.and for sure do marketing also,use net as one of them. i have many contacts in banglore if you need any help mail me on
YDM


I faced the same problem and I had to stop to re-think on how to proceed.

One thing you need to know is without network, it is literally impossible to get a foot in. Your business will not thrive within a day or two. It will take atleast a 7-8 months.

Some things you can try that worked for me -

 Hire someone part time to get good profiles from Naukri and create a database of resumes and keep doing it for at least 6 months.

 You need to have someone calling candidates for at least 6 hours a day with whatever the current requirement you have. Preferably someone with prior recruitment background

 Concentrate on business development yourself. Contact all your HR friends. Friends of friends. Ask shamelessly for help.

 Reduce any overhead cost to the minimum.

 Go to portals like Linkedin and citeHR and get as many contacts as possible. You should spend atleast 4 to 5 hours of your working time in getting yourself known.

 Keep updating yourself of the current labour requirements in the market.

You may have many ideas but in the beginning in drudge work. Plain and simple. Work like a bull insensitive to refusals. And yes, one last thing. Beware of those HR people who will use you and not pay you. Ensure that you have proper agreements. Visit the facility where there is requirement and ensure that you will get paid. I have burnt my hand many times, when HR recruiters will hire you, and take candidates with no intention of paying you.

All the best. Don't give up too easily.

Regards,

Kavitha


I have started up a consultancy in Coimbatore based on the ideas i had, while doing my freelancing for some companies.. But i too face similar kind of problems in building my brand name while i take it for Corporate/ MNC level companies... I have quite no of Clients from BPO Sector, Construction groups... I am finding a tough time while approaching MNC's.. I hope will get some good replies..
Thanks,
Aishwariya


Sorry i am asking like this,,, May i know how many years of exp do u have in Recruitment
May i know your Clients. i mean which industry,
If you send these details i will help you in this matter....
Rafeeq
Team- HR


Let me introduce ourselves,we had taken initiative name Premier Academy of HR Professionals. We provide the Practical Core HR Training to the candidates. It includes Payroll Administration, Recruitment & Selection, HR Generalist, Statutory Laws and Legal Compliances. So they have total practical knowledge about the HR related work. If you have any requirement of the companies (IT, NON-IT and Outsourcing) and if you required the candidates, then you can coordinate with us. And send me the details like your working area.
If you feel any queries, you can free us to call on
9860422727/9975605095
Thanking you.
With Regards,
Monali
(Premier Academy of HR Professionals)
Pune.