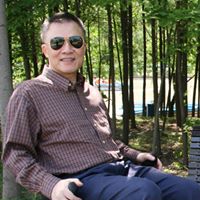 Prime Sponsor
-
FactoHR.com
- Payroll Software with GPS Enabled Attendance, Travel, Performance Management, HRMS.
Explore Features
Cite.Co
is a repository of information created by your industry peers and experienced seniors sharing their experience and insights.
Join Us and help by adding your inputs. Contributions From Other Members Follow Below...

You are right that change in designation is result of good or bad performance. But there is slight diff. b/w Promotion & Re-Designation
Re-Designation is change in designation having same resposibilities but different level.
Like if someone is at the position of AM-Marketing & is re-designated as Manager - Marketing, his responsibilities remains same but is given higher level.
Crux is dat change in designation without making any change in role & Responsibilities.
Regards,
Jyoti.


Come on. you are saying "having same responsibilities but different level." When there is a change in level or title , think of mentioning it as "Promotion" to give some happiness to the employee. Any how , I am giving you the format
Dear Mr.
We are pleased to Re- designate you as in the grade of with effect from .
However there will be no change in the terms of your appointment or roles and responsiblities.
We expect your continued contribution in achieving excellence.
yours truly


Thanks for the format and I learned it well.
Your writing for the other country people who are not speaking English is a good kind of education. You can write it easily but for Chinese is not so easily. Therefore, we learned a lot from this web site and I appreciated all of the members' distribution.
Again, I enjoyed this excellent HR web site and my best regards to all India friends. You are SMART on this HR issue.
John



Based on your performance and in recognition of your contributions to the company, we are leased to infrom you that you have been redesignated as ---------------- w.e.f -------------.

The terms and conditions of your appointment letter will stand unchanged. Our horizons for the future deamnd greater efforts and involvement from you. We will be supporting you in all your endeavours and achievement of your goals.

--------------------------------------------------------------------------------------- ----------------------------------------------------------------------------------

thanks and regards

etc etc


to that of "Assistant(Tranaslator)".The stay order by High court continues against transfer letter ,although my employer insurance co.has initiated disciplinary proceedings against me as part of victimisation and harrassment.


Hope this format helps you.
Regards,
Mamta
Date:
Full Name:
Emp. Code:
Designation:
Department:
Re-Designation Letter
Dear <first name>,
We are pleased to communicate your new designation of "___" effective ____; attained on successful completion of your Training Programme.
Over the next few days, your supervisor would review and establish KPIs for the year 2008 and the same would form the basis of your performance appraisal in 2008.
Yours sincerely,
for <company name>
Authorised Signatory

Prime Sponsor
-
Talentedge.com
"Interactive Anywhere Learning". Executive courses from top reputed institutes like IIM, XLRI, MICA.
View Courses
This discussion thread is closed. If you want to continue this discussion or have a follow up question,
please post it on the network
.
Add the url of this thread if you want to cite this discussion.