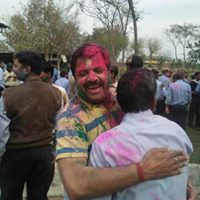 K.SYadav
Management Cum Labour Laws Consultant
Abbasiti
Assistant Engineer, Indian Telephone Industries,
Cite.Co
is a repository of information created by your industry peers and experienced seniors sharing their experience and insights.
Join Us and help by adding your inputs. Contributions From Other Members Follow Below...
dear all if DA & DP included in salary stucture it is compulsory to follow govt. rules for DA persentage change?
I feel that DP is due to 50% DA merger in compliance with the guideline of Department of Public Enterprises. But your query is not clear. Kindly explain. I shall try to attend your problem.
Abbas.P.S

Hi Pl ease find attached the break up of salary and components of CTC,this is example, CTC break up as per organization policy/system.
Hi , Can someone please check the attached format of pay slip and help me understand if I am making any mistake ? Thanks, BornFree
This discussion thread is closed. If you want to continue this discussion or have a follow up question,
please post it on the network
.
Add the url of this thread if you want to cite this discussion.