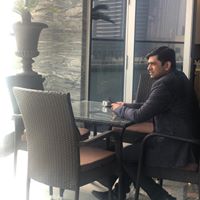 Sanand38
Consultant Accountant, Tax, Investment And
Cite.Co
is a repository of information created by your industry peers and experienced seniors sharing their experience and insights.
Join Us and help by adding your inputs. Contributions From Other Members Follow Below...
Hi All Gurus
At the time of employing any employee, we do ask him whether he was a PF member in previous company or no, if he says yes we ask him to submit his PF Account no but if he is not a PF member we need to take his declaration for the same.
does any body have the format of declaration of Non PF account member
can you mail me on

Umesh T.
Hallo Sir,
I am little confused with your question but if the new employee is not member of PF then we can fill form no 2revised that is PF nomination form.
Or if having old PF number we can fill form 13 for PF transfer.


Hi
No the question is if employee says he was not a PF member earlier, then we need a declaration from him saying that he was not a PF member and he is not interested for the same.
I want a draft for the same.
Umesh T

HI Guru, Pls find the PF Nomination form. Regards, Hemant Kaskar
Dear Umesh,
This form is called Form 11, declaration of employee for not a member earlier with EPF.
The format is available in all PF books, since many of the PF Authorities doesn't enforce the compliance of Form 11, its hardly available in market. You can design the same from the books.
Rgds,
Suresh Ramalingam

Hi, For declaration of non PF member in the previous organization, form no. 11 (pink in colour) is used. Here the employee declares that he was not a member of PF. Thanks & Regards Parikshit.
Dear Umesh Please find attached copy of form 11 for yur querry. Regards, Rahul
hi,
For your imformation, if an employee 's Pay (Basic+DA) is less than Rs.6500/= then it is mandatory on the part of an employer to make him PF member. In your case I think u have to take declaration on Form no 11 so that no need to pay contri. for excluded employees if he was not a member in previous co.
regards
H.R.Shah

Mr. Umesh TA.
In view of your query. If an estb. is covered under the E.P.F. Act, then It is the obligation of employer to take the declaration from all new recruits in a prescribed form (Form 11) under the Act.
The Declaration is itself explanatory, whether a person is already a member of schemes or not and take further action accordingly as scheme applicable in your company (Mandatory of Voluntary), considering the Wage Ceiling Limit Rs. 6500.00 and his previous membership also.
Form 11 is available on the site of E.P.F.O.

Hello All does anybody have another format of Form 11. the one which is attached is not very userfriendly. pl help me Umesh T.