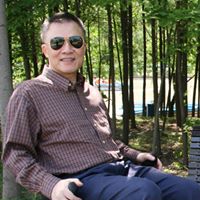 Cite.Co
is a repository of information and resources created by industry seniors and experts sharing their real world insights.
Join Network
If your have any doubt in Group Mediclaim Policy you can ask question to me! Regards, V P Sivakumar
Hi, We are a 100 people organization and the managment was esploring the possibility of providing group insurance. Some inputs from your side will be welcome. Regards Gulu
Hi Shivakumar, Please let me know what is the procedure and charges for Group Mediclaim Policy. We are a 30 member team. Regards Gayathri
Dear MR.ShivKumar,
We are also planning to have mediclaim policy for out team members.
I would like to know whether the New India assurance/Oriental insurance mediclaim policy. how they settle claim? full settlement or few %age?
Do they delay the procedure of claim settlement? how the provide service to corporates?
Thanks
Meghana


MEDLCAL CARE

I. GENERAL

The good health of the employee is in the best interest of the Company. Therefore the activities of the Medical Department, although intended to serve first the concerns of the Company, also act to protect employee health. The Medical Department's program does not attempt to replace, in any sense, the individual's relationship with a personal physician, and full cooperation will be afforded a personal physician at the employee's request. Medical records are held in confidence by the Medical Department except as fitness may affect the employee's ability to perform satisfactorily in a given job assignment or endanger personal health.
II. MEDICAL FACILITIES

The Company maintains medical facilities on the for the use of employees in the Company premises. Registered nurses are on duty from 8:30 A.M. to 4:30 P.M. From 5:00 P.M. to 1:00 A.M., a registered nurse is on duty for employees assigned to the evening and night shifts.
III. MEDICAL SERVICES

1. Pre-employment Placement Examinations.

These ensure an applicant's physical suitability for the intended work assignment. All new employees complete the Medical History Questionnaire. Pre-employment placement examinations are given when a response on the questionnaire indicates a potential, job-related medical problem or when a candidate is employed in a job at a senior level.
Pre-employment placement examinations are conducted at the clinic designated by the Company.
Elsewhere, arrangements have been made for local examiners of the Company Health Examiners to conduct these examinations.
2. Periodic Physical Examinations.

Required of most officers and exempt employees, these are conducted to identify easily detectable abnormalities that might interfere with job performance. Periodic physical examinations must not be relied on as a substitute for examination by a personal physician or as an assurance of good health. Employees will obtain the results of examinations to forward to their personal physicians.
Individuals may, at their own expense, have the examination performed by a physician of their choice; provided the content of the examination conforms to Company requirements and the results are promptly filed with the Medical Department.
Managers are examined annually in the month of their birth. Provided they are age 40 or more, other officers and members of the clerical employee who are exempt from overtime are examined biannually; those younger are not examined. Examinations outside the city area are arranged through local medical facilities, except that the senior officers of subsidiaries are examined by the Medical Department of the Company. Employees assigned overseas and their families are examined before departure, upon return and annually while on overseas assignment.
3. Medical Clearance.

Employees must be examined upon return to work following an illness involving heart disease, hepatitis or any communicable disease or when limited duty will apply. In addition, a supervisor may arrange an examination when abuse of Short Term Sick Leave is suspected or when an employee's readiness to return to work is questionable. At locations outside the city area, the HR officer reviews questionable situations with the Medical Department by telephone.
When an employee returns to work after an absence due to illness of five or more days, a doctor's certificate stating the nature of the illness is required. A doctor's certificate may also be required for an absence of shorter duration in situations of doubt concerning the authenticity of the illness or the ability of the employee to return to work.
4. Health-related job Problems

Assistance is available to supervisors in resolving problems of work performance and absenteeism when the probable causes are health, emotional disorder, and alcoholism or drug abuse. Supervisors faced with these problems are asked to call the Medical Department for consultation and, if necessary, for arrangement of a medical examination. As needed, the HR Officers will assist in determining solutions to these problems.
5. Alcohol and Drug Misuse

Policies applying to alcohol and drug misuse are based upon the beliefs that (1) an employer is entitled to satisfactory job performance, (2) alcohol and drug misuse are amenable to treatment when a person honestly seeks it and (3) there are significant differences between these two substances, e.g. the use of alcohol need not be illegal.
Supervisors are required to report problems of job performance or behavior that might result from alcohol or drug misuse to a HR officer or to the doctor of Medical Department. This requirement acknowledges that "covering up" is not in the employee's best interest and that rehabilitation requires professional assistance.
The Company wants to help. The Medical Department will make a diagnosis, calling on outside assistance at the Company's expense, if necessary, and will recommend a course of action to the employee and the supervisor. Confidentiality will be strictly observed except for those who have an absolute need to know. Partial financial assistance may be available under the Short Term Sick Leave, Hospitalization and Major Medical Expense Insurance Plans.
Failure to follow the rehabilitation program or substance use on the job will be treated under the discipline policy. As it applies to rehabilitation, anything less than permanent adherence to satisfactory standards will result in immediate dismissal.
6. Referral.

The Medical Department assists employees in locating a personal physician or specialist.
Employees with less than five years of service who use clinic services available through municipal hospitals are required to obtain prior Medical Department approval for the absence in locations where a nurse is available. With prior approval, a half-day for this Purpose will be provided as excused time. A period longer than a half-day requires the use of a Special Day, a vacation day or an unpaid leave of absence.


John

Hi,
Even in my company is decided to go for Group Mediclaim Insurance Policy for employees. Could you plz suggest me that which insurance company will be good for small organization.
Waiting for your reply!!
Regards:(

Hi Shiva, Our company is planning to go for Group medical claim.Please help me the clause and give more infrmation in it. Thanks in advance :icon1: Chaitanya
Dear Mr. Sivakumar,
We are a team of 200. We have had group mediclaim for the past 2 yrs thru private providers. Based on your exp in this, can you tell me as to who are the better providers? Is it worthwhile contemplating govt providers such as Oriental, New India etc, though their premiums are substantially higher?

call me 09985303565, name is abhijit. I work with emedlife insurance broking services ltd.
Hi Reji,
I think you should explore public insurance companies as the claims experience is much better and repudation rate is lesser in PSU. If you are intrested i can help you you can contact me on 9867665454

This discussion thread is closed. If you want to continue this discussion or have a follow up question,
please post it on the network
.
Add the url of this thread if you want to cite this discussion.