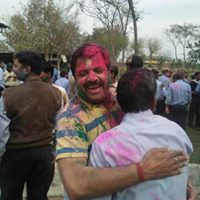 K.SYadav
Management Cum Labour Laws Consultant
I have required all new formats related with Labour Department, Factory Act, EPF, ESI etc for the Sate Goverment of Uttarakand.
Please send me on my mail id. i.e.
I am very thankful to all of you.
Cite.Co
is a repository of information created by your industry peers and experienced seniors made possible with help from our prime sponsors like:
TALENTEDGE
Who provide a platform for "interactive anywhere learning". Courses from top reputed institutes like IIM, XLRI, MICA.
View Courses
FACTOHR
- Provides Customised Payroll, GPS Enabled Attendance, Travel, Performance Management, HRMS that can help streamline your organisation.
Explore Features
Register Here and help by adding your inputs. Contributions From Other Members Follow Below...
Go through the below mentioned link & u will get lots of forms & formats.
ESI FORMS - ESI FORM 1,3,4,6,7,8,10,12,13,14,16,17,18,19,20,21,22,23,24 ,25,26,27
<link updated to site home>
( Search On Cite | Search On Google )
Regards
Vinay
9480694651

Is there anyone who have the format of NOC for Travel? I am applying for immigrant in Canada and my husband is not included in my application. Only me and my daughter will be travelling to Canada.
I hope you can help me out.
Thanks and regards,
CHIC

Human Resource in itself is a vast pool of different activities which directly and indirectly affects the working of the organisation.To get a job as a fresher has been a daunting task but never worry about this thing, the thing which i would like to advice you please have the theoretical part and as well as your projects & dissertations on your finger tips. Please update yourself with the present happenings in the relevant field.The best way to gather the information about the relevant field is to go through different sites,magazines,newspapers etc. One more thing to mentioned over here is that one should not be conscious about the salary part in the starting of one's career. The main motto should be to get the relevant experience and exposure which make your career smooth going in the future.
If not satisfied you can contact me at :
Regards
Vikram Rawat
09411549850