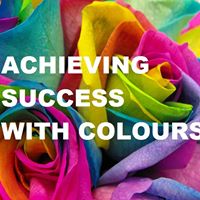 Syande1
Academic Training, Soft Skills, Behavioural
Prime Sponsor
-
FactoHR.com
- Payroll Software with GPS Enabled Attendance, Travel, Performance Management, HRMS.
Explore Features
Cite.Co
is a repository of information created by your industry peers and experienced seniors sharing their experience and insights.
Join Us and help by adding your inputs. Contributions From Other Members Follow Below...

It is true that soft skills and communication skills has become an indispensable trait to be successful today which obviously means obtaining good jobs. If you can be a bit more specific in your training requirements it will be easier to help you…
I am a trainer and I do a lot of college training...
Warm Regards,


I am handwriting analyst ( graphologist ) .Our handwriting reflects our strengths and improvement areas , and I feel , this is very important for students so as to select right career.
Please get in touch with me for conducting a handwriting analysis session for your students .
regards,
sheel
9833589787
P.S : Please go through attached ppt.




Will n Skill excels in upgrading students to make them employable. We are even considering to take up the Central Govt's initiative on doing that.
Kindly go through our profile.
Thank you



Prime Sponsor
-
Talentedge.com
"Interactive Anywhere Learning". Executive courses from top reputed institutes like IIM, XLRI, MICA.
View Courses