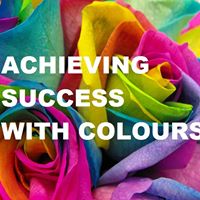 Akatrap
Payroll, Domestic Inquiry, Administration,
Cite.Co
is a repository of information and resources created by industry seniors and experts sharing their real world insights.
Join Network
Hi all,
We are intended to start health & wellness program for our employees. This will help them to improve their health. For this we have chosen topic like:
1. Stress Management
2. Weight Management
3. Diabetes
4. Stop Smoking
5. Blood Pressure Management
6. Mother & Child
7. Hair Loss, etc
I am looiking forward for your suggestion on new topics and overall management of the Health & Wellness program.
Regards,
Akatrap
From India, Mumbai
Dear Akatrap , You are starting good prog. Pls share progress with this forum . which definately will help you and others also. Best wishes for your project. Regards, Abhay
From India, Mumbai
Dear Akatrap, You can add : 1. " Eye Checking Prog. " 2. Swine Flue vaccination prog . for your employees ( especially for sales people ) Regards, Abhay
From India, Mumbai
Dear Akatrap,
In today's world,most of illnesses are psychosomatic .
As you know,some of the things most people want include:
1. Health and the preservation of life.
2. Food.
3. Sleep.
4. Money and the things money will buy.
5. Life in the hereafter.
6. Sexual gratification.
7. The well-being of our children.
8. A feeling of importance.
As a handwriting analyst,I help the people in understanding their strengths and improvement areas.I counsel them based on their handwriting,drawing .
I am sure , people would enjoy this session , and this would certainly make them more positive and happy.
Pl. go through my profile and a presentation.I am sure, this would help you.
Regards,
Sheel
Handwriting analyst
9833589787
From India, Kalyan
Dear Akatrap,
it is really nice to know that your org. has taken a step in the health checkups for your employees as they are the real assets of the company. I also undertake these types of programmes in companies and educational institutions. If you require my help or assistance in any form , please let me know .
with regards
Vikas
From India, New Delhi
Hi,
It seems that you are going to start a good initiative. Please ensure the <link outdated-removed> you implement is suitable to your employees needs and is sustainable with proven results.
There are immense benefits of implementing <link outdated-removed> and it is all the more important that you get a solutions that is catering your full needs.
Select a program carefully or else the program will not give you the benefits and will fizzle out very quickly.
Check the programs offered by <link no longer exists - removed> and <link no longer exists - removed>
From India, Gurgaon
Subject - Re: Employee Health and Wellness
Clap 15 seconds a day keep all the life Doctors away,for details visit The only trust in the world which collects trust only  not money
In so many Large organizations we have already started when they start working in the morning they gather at one place clap for 15 seconds and proceed for there job then watch your medical bills.
From India, Indore
Dear Akatrap, You can also include "personal Hygine at workplace" "Occupational Diseses" if your company have any like lead, Cadmium etc. Regards, Hansa Vyas
From India, Udaipur
Dear Akatrap,
Dear Sir,
I introduce my self lifestyle Management Consultant and have attached my profile for your kind considerations. I mostly conduct the training workshops on
-Stress, Lifestyle Management, Motivation and Soft skills.
With the help of my experiences in the medical field, I have included all the related medical facts for better understanding of Stress and Behavior related Problems we all generally face in every day life.
Apart from training I also provide programmes on various issues like – Relationships, Unmanaged Stress, Anger management and various other topics.
In reference to your requirements, I hope I can provide you with all the related answers.
I look forward for an early and favorable response from your side.
Please feel free to contact me.
Yours truly,
V.Kumar Garg


Cell----9868242267 / 9971934121
attached - profile ppt for your consideration
From India, New Delhi
Hi Akatrap ,
We are into the business of Health Care in India . And have our presence in more than 20 major cities .You could visit our website - www.indianhealthorganisation.com .We could do a lot of these interesting programmes for your company employees as we have more than 4,000 + speacialist doctors on our pannel . For further discussions , please feel free to call me - 9820891470 or mail me at -
.
Regards

From India, Mumbai
This discussion thread is closed. If you want to continue this discussion or have a follow up question,
please post it on the network
.
Add the url of this thread if you want to cite this discussion.