Prawin111
Vna/soft Skills & Behavioral Trainer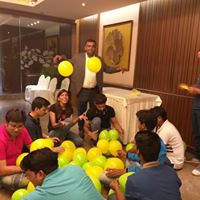 Punya99
Sales, Marketing And Business Management
Cite.Co
is a repository of information created by your industry peers and experienced seniors sharing their experience and insights.
Join Us and help by adding your inputs. Contributions From Other Members Follow Below...
Community Prime Sponsors
FactoHR.com
- Payroll Software with GPS Enabled Attendance, Travel, Performance Management, HRMS.
Talentedge.com
"Interactive Anywhere Learning". Executive courses from top reputed institutes like IIM, XLRI, MICA.

Greetings of the day.
Both the ppts are good. Thanks for sharing. It seems you are a HR Manager or a Trainer. I am aTrainer of soft skills myself and enjoyed the ppts. Plz find an attached write-up of Soft skills-Vital aspect on career growth by me. Happy reading.
Subrato Bose
9831697393




I have found your postings are quite good and you have mentioned that you are a trainer.
I am a trainer too working in Sri Lanka and I m a Sri Lankan.
Thanks for the postings and you have encouraged me post my developments that I will start posting soon.
Punya99


you guys rock thank you for sharing.
I only have one or two questions though,
An interviewer says something that I don't agree with or let me say that goes against everything I believe in.
Do I dispute him or just ignore and continue to put a fake smile in my face?
If so is there a safe manner to dispute?
Mpho from
Rustenburg, South Africa.


I am Vishwas Tyagi, working with a telecom company as Sr. Manager - HR. I would like to appraise this article. I am very glad to see such well explained article on soft skill. It's language is very simple to understand.
Please keep writing such article for a long.
Thanks
Vishwas



All the posts on soft skills,ppt,articles are very sublime. and especially the one on "Krishna as the epitome of soft skill" by KNN Sir is very profound and insightful.

As a child i was always passionate about soft skills and always yearned for making a career in Behavioral and Cognitivive Skills.
Well Now that I have completed my Post Graduation in Computer Applications(MCA) in 2014,I'm still inclined and driven towards taking up a career in soft skills with elan.

I have also taken up a course in General Psychology during my Bachelors at Manipal University.

Please let me know if there are any job oppurtunities for me in the area of soft skills.I'm good at communication and possess a close understanding of corporate ethics and etiquettes.

I have also worked with corporate professionals during my Masters such as TCS(Tata Consultancy Services,Bangalore),Jain University Professors,Manipal University Doctorates and Prof.

I am eagerly looking forward for your replies.

Regards

Mr.Pushkar Bharadwaj
Bangalore

This discussion thread is closed. If you want to continue this discussion or have a follow up question,
please post it on the network
.
Add the url of this thread if you want to cite this discussion.