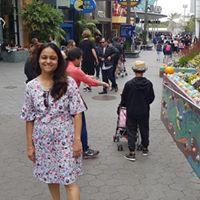 PRIME SPONSOR
-
FACTOHR
- Payroll Software with GPS Enabled Attendance, Travel, Performance Management, HRMS.
Explore Features

Plz find PPT on Seven Habits of Highly Effective People...Eight habit has already been introduced by the author...but if not read Seven habits then look at this PPT.....
Regards,
Chaitali
Surat, Gujarat..



Cite.Co
is a repository of information created by your industry peers and experienced seniors sharing their experience and insights.
Join Us and help by adding your inputs. Contributions From Other Members Follow Below...

it is difficult to read whole book at a time as everyone is not avid reader....but this kind of PPT can be viewed and read at a time.......
Keep sharing these kind of PPTs........
Regards,
Chaitali
Surat, Gujarat..


It's my prevaliage to introduce my self as a new group member.
I am Kumar.K new to this group. Right now iam working with MNC in Hyderabad.
Good power point presentation. Very effective.
Regards,
kumar.K


Chaitali Shastri,
I am also interested in viewing the Presentation of Seven Habits of Highly Effective People i was not able to find any attachement kindly foward me on my e-mail address.

From
Taimour Ahmed
(taimourahmed@hotmail.com)

PRIME SPONSOR
-
TALENTEDGE
"Interactive Anywhere Learning". Executive courses from top reputed institutes like IIM, XLRI, MICA.
View Courses