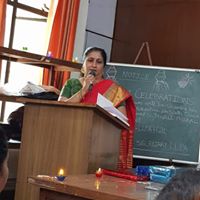 Cite.Co
is a repository of information created by your industry peers and experienced seniors sharing their experience and insights.
Join Us and help by adding your inputs. Contributions From Other Members Follow Below...
Dear All,
Please suggest after sending the show cause notices by Regd. AD to the confirmed employee who is absenting himself without any permission or information, is a domestic enquiry necessary to hold to terminate the employee?
Thanks & Regards

Hi,
Similar case happend in my previous company, an employee went on leave for few days and didn't turn up till 15 days, when contacted he told that due to some personal problem wil join after some more days. Actualy he join some other company. After fews months he contacted us to come for ffs. Hence if your employee is absent than call him, understand why was he absent, conduct a full fledge inquire, may be in this inquire some strange thing may come out. If you remove him out without doing this, he may later creat problems with some political outfit who are looking for such oppurtnities. In short as per my wisdom domestic enquiryis required, it is also best HR practise.
Regards,
Mukesh TANK

Hello..The fallowing case study of CPSU applied self-fertilization clause with out domestic enquiry

on case grounds & chances in SC,appeal dismissed in Kar HC 10-11-2014 judgment link fallowing

http://judgmenthck.kar.nic.in/judgments/handle/123456789/904828

http://judgmenthck.kar.nic.in/judgments/handle/123456789/931584

I am AGM engg and project ID no1476 since 2007 in Karnataka Antiboitic and
pharmaceticals Ltd a PSU in Bangalore In mid of project assignment to me since 2008 management transferred to Engineering stores on jan2013 where there is no salary reduction later transfer to marketing department as AGM marketing medicine sales on oct2013 hopeing transfer may not be as per psu transfer policy within 10 months without validating purpose of appointment and posting at Guwathi

CDA rules and Transfer policy is not accesable Transfer may be a revenege by senior officer for refusing to amend a vendor purchase order when I was project incharge even after convinceing for techno commecial reasons which will increase project cost Later understood with project the order ammenedment done with consultant approval against the tender terms The transfer letter dated oct 2013 signed by GM HRD is not appointing authority as per my appointment letter or one level above and do not indicate the Guwathi company present or establishment address details as per the PSUs guidelines with more clarity to employee with benefit of transfer etc and reporting to GM marketing at Bangalore head office Hence representation made for reconsider the transfer the same was rejected hence compiled to take legal opinion Even HC court order for reconsideration of transfer as a engineer may not be suitable to sell medicines it may lead to change of service conditions and will defeat the post and purpose of appointment was rejected by HRD

I have reported duty at Bangalore marketing dept at head office and long medical leaves more the 60days here HRD coulded have revoked selftermination clause on unthorised absent but leasves sanctioned by GM HRD not GM marktg Then reporting officer forced to recive the letter as Manager a depromated post with out domestic enquiry and chargesheet Letter do not mention company establishment adress details and reporting officer sittng in Bangalore office Later in jan2014 reached Guwathi and started working from hotel communicating by personal email ID company did not give official mail ID Daily report emails are treated as work attendence hopeing that company may support in future with office infrastuctre and staff at AGM grade but refused the same in writing This seems be a malafide intention transfer and misuse of public power Later forced to work further lower post as medical representive After almost 2 years of physical mental harashment salary reduction salary deduction by unexplained reasons nonpayment of march2014 salary but income tax deducted
With this Vacated the Guwhati Later on jan2016 company settled my dues on account of selftermination or self abondend the service or unthorized absent without conducting domestic enquiry and without my resignation I hope based on CDA rules approved by cvc protection of PSU employee by Article 14 16 and 21

kindly note below Link's for reference

http://alrafeeq.blogspot.in/2008/02/dismissal-without-enquiry.html?showComment=1454675559570&m=1#c227827 5639277268737

https://indiankanoon.org/doc/389826/
http://www.lawyersclubindia.com/judiciary/If-the-transfer-of-employee-based-on-illegal-consideration-than-court-can-interfere-and-reversed-the-decision-3698.asp#.VwP9t1O3Qb3

http://www.hrinfo.in/2015/12/case-laws-2014.html?m=1
Case no P&H HC 31

Poor employee has got gratuity without resignation/termination/VRS/VRS
& Without service certificates?
Ruined employee & his family?
CPSU is acted legally?

P.s.kindly copy & paste the links
Dear Versha Tanya,
You have to issue a chargesheet and conduct domestic enquiry against the absenting workman before taking any action. You have to ensure that the communication of chargesheet and notice of enquiry reaches him on his address, if not then public notice has to be issued. If he attends the enquiry, full opportunity of defence is to be given, after the misconduct of absenteeism is proved, then finding of enquiry officer has
to be examined and then past record to be scrutinised. Further action will depend on all these issues.

Hello... seniors HR can act as per above CPSU casestudy & drag the employee in court till he exhaust physically , economically & mentality along with his family.
Dear Versha,

Conducting a domestic enquiry on the charges leveled is an important stage in every disciplinary proceeding and not a mere formality. Particularly, when the outcome is termination of the services of the delinquent employee, it assumes greater importance on the ground of severity for it is an economic death sentence and on the ground of judicial scrutiny for the adjudicating tribunal has the power to set aside the orders of dismissal. However, certain exceptions are also there like the impossibility of conducting an enquiry due to prevailing of commotional circumstance like a mass strike or violence at the time or the unequivocal admission or confession of the charges by the delinquent. Even in the former case, the employer has to lead evidence later to the satisfaction of the tribunal if the orders are contested. But in the latter, confession of the charges of misconduct can not be a valid reason to dispense with the process of enquiry, if the service rules mandate it otherwise. Since the employee is continuously absent unauthorisedly as well as remains incommunicado, it is a clear case of abandonment of service in which the conduct of domestic enquiry is a must before the orders of termination.

For any termination it is advisable to follow the below process.
1. Send a letter at the address given by the employee. (Permanent & temporary)
2. Send second letter after a week and repeat the process once again after 15 days.
3. Sending three letters confirms that the employee has received the letter provided the given address is correct.
4. In each letter you should mention the deadline to report to work & non reporting would be considered as voluntary abandonment of services. Deadline should be 31 days from receiving the first letter.
5. Along with postal letters you need to simultaneously send e-mails to the employee's personal ID.
6. After sending 3 letters, you can send termination notice asking employee to do the knowledge transfer.
7. If the employee continues to be absent, you can send him a legal notice from a lawyers desk stating reasons for retaining company information.

This discussion thread is closed. If you want to continue this discussion or have a follow up question,
please post it on the network
.
Add the url of this thread if you want to cite this discussion.