Vinos.samuel
Operations, Sourcing And Recruitment, Traininig,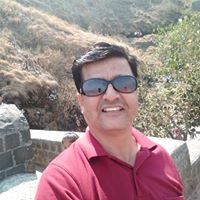 Cite.Co
is a repository of information created by your industry peers and experienced seniors sharing their experience and insights.
Join Us and help by adding your inputs. Contributions From Other Members Follow Below...
Dear All,
Employee retention is challenge to any organization. This is mainly because the availibility of talent is getting lesser year by year.
Can we list down few Retention tools?
Regards,
Ani_misti

Hi,

Based on my know how, some of them can be -

Refreshment Programme like weekend party / holiday tour / Picnic / Family Get together

Welfare policies like Leaves / Insurance / mediclaim / Transport / Canteen

Motivational Policies like Appreciation Award / Punctuality Award / Recognition / Suggestion scheme

Also you should have a culture of open discussion & Departmental meeting. The core purpose of this is to avoid any dominance of an employee by his superior. The working condition should be ensure such like no body could make an undue pressure over an employee. The company's G&O should be shared with each employee & his/her targets & responsibility should be clearly defined against the G&O.

The Periodic reviews & Guidance by Dept. Head should also be ensured.

Apart from the other you can always go for a Employee feed back form with a committment to keep their name confidential & checkout their satisfaction level & can plan your actions after compilation of all.

Lets other team member also contribute for the same.

Regards

Deepak Jain

Ph - 9654592512

Hi,
I agree to all that you have mentioned.I work with a captive unit and we have been following all these employee first schemes. But over the last few months we havent been able to do much in controlling attrition.
Despite all this, there is always a factor called "SALARY" that attracts many talented people especially freshers and people below the age of 24. For them, money forms an important factor and they are not worried about the careers at that age.In todays global village, oppurtunities are always available plenty at the entry levels and though you may provide all the necessities, you cannot stop someone from leaving if he/she has decided to.
Also, since this topic has come up, I wanted to ask this question and get your views as well. There is always a famous saying - "People leave because of their Managers".
Though I am critical about it I would invite you to please let me know your views on this.

Hi please can any body help me to prepare a project on "Employee retention in IT sector" please suggest me for doing the same.I have to make project for summer training.
Dear Citereans,
The age old adage says that money makes the mare go. So the most important aspect of retention policy should be suitable compensation compatible with the job and performance. Correct and timely payments. A good team culture. Formal and informal interactions with the employees. The informal interactions are more beneficial than formal ones in employee retentions. These can take the form of week end parties, picnics, excursions etc. Keep in mind that in case tge employee is undergoing some personal crisis like a prolonged ailment of a family member, a bereavement in the family, a personal visit to comfort/condole him/her will go a long way in employee retention
Securityexpert

Also remember that Mainataining personal relation with the employee/team member may deter him from drifting away as he/she would not like to loose some good friends just because he/she left the job.
We also have a concept that we follow. Its called an 'Open House'; wherein the top leaders sit and employees can ask them question regarding office, raise issues/concerns at an org. level.
However, as the HR person, you really need to monitor the flow of questions and need to have a strict control of the quality of questions asked.

Hi Ani,
Please see the attached Employee Retention Guide if it can help you. Other community members may also like to see, if this can help them in any way. The guide is prepared by the American Institute of Certified Public Accountants (AICPA).
EmployeeRetentionGuide_AICPA
PS Dhingra
Vigilance & Transformation Management Consultant
Dhingra Group of management & Educational Consultants
New Delhi
Looking at today's cost of leaving, People always look for better compensation, so that the if we take care of compensation of our employees i.e. increments, rewards, etc
I think we can control the retention ratio.

Hi Guys,
What an amazing knowledge shared. if i have add to it, If managers and employees work as team no one will leave. Managers have to realize that emp. are working with him and not for him. Every one in the team has to be valued.

This discussion thread is closed. If you want to continue this discussion or have a follow up question,
please post it on the network
.
Add the url of this thread if you want to cite this discussion.