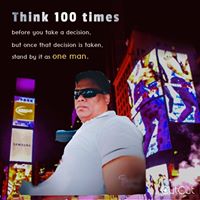 Cite.Co
is a repository of information and resources created by industry seniors and experts sharing their real world insights.
Join Network
All Seniors, I am searching for a standard format for full & final settlement with employees at the time, they left the job. is there any Govt. Priscribed format for the same.
From United States, Los Angeles
I, XYZ have received Rs. 0000/-towards Full and final settlement of all my dues including salary, leave encashment, Gratuity*, PF* or other claims in relation with my employment with Company Name I will not raise any claim or demands, in regards to pending dues in future.
I am aware that I have signed and accepted on joining services at Company Name on 27/11/2006, a non disclosure non compete agreement.
I understand fully that this is a legally binding document and Company Name can take suitable legal action against me if any of the conditions are violated by me, particularly relating to confidentiality, non solicitation, personal data transfer, inventions, software copyright and other clauses.
I solemnly declare that after leaving Company Name, I will abide by all the conditions of the said agreement.

Name:- XYZ
Designation:-
Place:-
Cheque/Cash:-
Date:-
Signature:-

· Gratuity applicable after 5 years of service
PF can be withdrawn after 2 months of resignation
From India, Ahmadabad
Hi, Here is format for full & final settlement working. Regards
From India, Pune
HI Find attached the format for F&F settlement. Thanks Mangai
From India, Madras
Dear Mr. Anuj, Please find the attched format for your ready reference.... manoj singh +919760011462
From India, Shimla
Dear All,
Please find the attachment of previous employment checks, It will be very usefull for all for previous employer employment checks.
Regards
sanjay pandey
GM-HR & Admin
Billets Elektro Werke Ltd
Gujarat
Cell 9825803104
From India, Vapi
Dear All
Please find the attached the format of
1. Railway Ticket booking requisition
2. Overtime time approval format
3. Work permit for casual labors
4. Leave form format
Hope these all will be very useful to you.
Regards
Sanjay Pandey
GM-- HR & Admin
Billets Elektro Werke Ltd.
Gujarat
Cell No. 9825803104
From India, Vapi
Dear Anuj, Enclosed please find full & final settlement format, for your ready reference. Thanks Rupali Patankar HR Executive Maneesh Pharmaceuticals Ltd.
From India, Mumbai
Dear All, PFA the Resignation Format in Hindi. Regards, Himanshu Pandey
From India, Indore
Dear All,
Greetings for the day,
A F&F settlement form can be legally challenged or It can used as a legal proof of separation or termination of an employee by the employer if any question arises? is there any legal definition or legal format of F&F settlement form and any legal act which defines the F&F settlement process. please guide me on this.
Thanks and Regards
Deepak Agarwal
From India
This discussion thread is closed. If you want to continue this discussion or have a follow up question,
please post it on the network
.
Add the url of this thread if you want to cite this discussion.