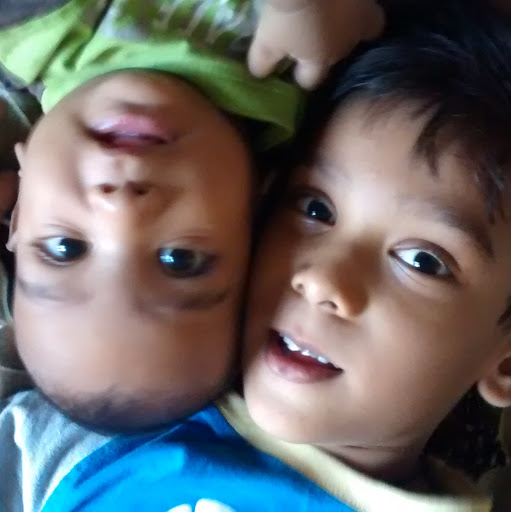 Employees don't always quit for a few rupees more

Money may be a reason why people leave a company, but it's often not the strongest reason

Many companies cannot quite explain or fathom why employees leave. While some do try to get to the bottom of this `mystery', others go one step further by attempting to find out why people stay.

When the employee feels that his marriage with the company is not working out well, he or she calls for a divorce. Generally, the reasons for such a divorce are not made explicit. Emotional reasons are often cited for people quitting their companies: "I can't take it any longer"; "I have had enough". Not all have a new job in hand when they send in their resignations.

`strong' force

Employees usually stay with a company until a strong force pushes them to the brink. Very often, this `force' is embodied in the person of the immediate supervisor. Curiously, it is often not the employee who cannot get along with his or her supervisor, but vice versa.

"My supervisor makes it difficult for me to function in my work environment" is a common enough complaint.

Of course, not all supervisors are organisational ogres. Many have been credited with helping to retain employees by treating them well and making their work life more rewarding. In this way, the supervisors can figuratively make or break employees, that is, make them stay or go.

Supervisors aside, employees are often accused of uprooting for a few bucks more offered by another company.

Though `better pay' is often given as a reason for leaving, a deeper analysis could indicate the real cause. Do the resignations occur among the more effective one's? What functional areas

— marketing, production or human resource — do these departing employees represent? What is their background? What do they want from their jobs?

Job-hopping, a hobby

For example, at the managerial or executive level, marketing and sales people quit their jobs more often than people from other functional areas such as, production, human resource, finance and research and development. In recent years, there is a high turnover among information technology people. Job-hopping has become a hobby for some of them.

A high rate of people leaving a company could also be attributed to flawed recruitment policies and practices which result in square pegs being signed on to fit round holes. The problem snowballs when these square pegs move on to other companies where they appear `misfits'.

Therefore, careful vetting will sift out such workers before they are taken on. At the time of recruitment, some personnel officers tend to oversell the job and the company. Very soon, expectations come down with a bump, the frustrations fester and the reasons to move on grow stronger by the day.

If the individual employee's skills and capabilities are under-used in a particular job or when they are ignored during promotional exercises or when no career path seems discernible, the employee will again feel restless.

Employee morale

Social values point to education as the best route to increased status, power and income. But educated young people are awakening to the reality that organisational pyramids narrow at the top. The urge to seek greener pastures thus surfaces.

But the fear that one may not have a chance to move up the organisational hierarchy may not be real. Are there any mechanisms to neutralise this fear and restore the hope that achievement will be rewarded?

In coming to grips with employee turnover, senior management should pay constant attention to employee morale. It is like keeping the body temperature normal. Be on the look out for any symptoms that disturb this temperature. Keep your ears tuned for gossip, rumours and hearsay that may provide clues to morale problems. This responsibility should not be delegated to lower-level employees.

Exit interviews

Similarly, exit interviews will not provide all the answers. At times, they can throw subjective views and information. Also, at the employee selection stage, it is worth using some psychological assessment which may throw light on the personality of the individual, especially an individual with job-hopping tendencies.

While you are looking for an answer to why employees leave, also attempt to find out why they stay. Match the responses to these two questions to see whether you get a meaningful picture. Bear in mind that quite often people do not quit just to earn a few bucks more elsewhere. Money may be a reason for quitting, but it may not be the strongest reason. When assessing the causes of employee turnover, tackling the symptoms without understanding the real problem is a futile effort.

If there is an individual who values himself or herself only in monetary terms, it is not worth retaining such a person anyway.

**************** FOR JOB HOPPER'S*****************************

Will Job Hopping Land You at Your Dream Job?

By: Bernie Milano

If you haven't heard the term before, "job hopping" means going from job to job, working at each one for short periods of time. Will this type of employment track land you at your dream job? It might, if you happen to be hired by a company who is looking for someone with a broad range of work experiences. Most likely, however, recruiters are looking to hire someone with solid experiences related to their particular field.

--------------------------------------------------------------------------------

It's not easy to pinpoint exactly what you want to do when you first enter the workforce. Not everybody likes their job the first couple of months they work there. It takes time to adjust to the people, surroundings and corporate culture of a workplace. It also takes a "honeymoon period" to discover exactly what is expected of you by your boss. You shouldn't judge your entire job experience on your first week at work. Give yourself a chance to grow and be challenged by your projects.

Once you get into the swing of things, feel free to ask your boss if there are other responsibilities you can take on. Don't be afraid to branch out and broaden your horizons. A job is what you make of it. I have personally known people who have taken mundane tasks and turned them into exciting projects, which impressed their superiors and helped to further their careers.

Companies usually sit up and take notice of employees who strive to do their best and achieve results. Pretty soon, you may be up for a raise or even a promotion. You never know where a job may lead you. Many partners at KPMG started off as interns and learned the ropes while climbing the corporate ladder.

If you spend six months to a year at a job and learn that you truly dislike it, then it's time to move on. There is no point in being miserable. Begin your job search again, this time perhaps in a field that requires you to use different skills. However, keep in mind that your next job should be one that brings you satisfaction. You don't want to go from one job that offered you no rewards to another.

If it is more money you are looking for, work as hard as you can and when you have produced significant benefits to the company, present your accomplishments to your boss. If he or she is eager to keep a conscientious employee, you will probably be in store for a raise. Most employers will do anything they can to accommodate a hard-working employee.

Before you decide to accept a job, be sure that it is something you really want to do. Employers don't like to see resumes filled with short-term jobs. They would rather hire a person who has commitment and devotion to an employer. It's not always easy to find the right match, but when you do, you will reap the benefits of a successful career. And remember: the only place success comes before work is in the dictionary.

************************************************** ***********
From India, Bangalore
Hi,
The article yu hav shared is very knolegeble and informational ................
i wud say keep posting .....as we are learning new things everyday from each post being sent by different people...............
Its gud to find such articles in such simpler and effective manner
Thanx&Regards
Minakshi
From India, Hyderabad
HI ALL,
I WANT TO ASK YU THAT ..CAN RECRUITER'S EXP GET ME A JOB IN HR ??
AS PEOPLE SAY THAT IF YU HAV RECRUITMENT EXP YU WUD B ABLE TO GET INTO HR LATER ...............IS IT TRUE??
I M WORKING AS A ITES RECRUITER NOW......SHALL I ALSO GATHER IT RECRUITERS EXP...........TO GET A GUD JOB IN HR.........OR I SHALL WAIT FOR A OPPORTUNITY AS HR EXECUTIVE/HR GENERALIST ITSELF.............. :roll: :roll: :roll: :? :?
PLZZZ REPLY
MINAKSHI
From India, Hyderabad
Job-hopping is not always due to salary reasons. Many times it can be due to their present organization unable to do justice to its employees. cultural issues, uncompromising attitude towards integrity also have become reasons for job switching. generalising it is difficult and in IT industry people are recruited for projects and projects don't run for years in development cases. Finding out the reason why a prospective employee was job hopping essential. also interpolating in such a way that this employee does not stay for long also can be a bad idea. I have seen job-hoppers finally has found out their true environment and has stayed more than normal.
From India, Bengaluru
This discussion thread is closed. If you want to continue this discussion or have a follow up question,
please post it on the network
.
Add the url of this thread if you want to cite this discussion.