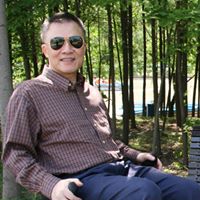 Prime Sponsor
-
FactoHR.com
- Payroll Software with GPS Enabled Attendance, Travel, Performance Management, HRMS.
Explore Features

I am Vijai Amirtharaj. I am Pursuing MSW(HR) and I am a project student in an esteemed organisation in Tamilnadu.
While I was in discussion with My boss a discussion came out with fun at work i manufacturing set up. while i searched in our CiteHR website many discussion went about IT sector(fun at work)
Let us discuss about Manufacturing set up's(Fun at work initiatives)
Hope this discussion will be helpful for all.

Cite.Co
is a repository of information created by your industry peers and experienced seniors sharing their experience and insights.
Join Us and help by adding your inputs. Contributions From Other Members Follow Below...

I read a book - Making Fun Work, in which you can find how to create a funnier you and how to turn humour into profit! Page after page is loaded with hints and techniques to add more fun to your life and more profit to your business.
Written by Kevin Ryan and Dennis H Moore ISBN 0-646-41832-7.
Enjoy it.
B. regards,
John

An employment need to be perceived as an integral part of ones life where there is something for everybody and that includes the employees' family members too!
For more details on how it can be achieved, write to me at
Good luck to all HR Managers!
Vishhwaas Vaishampayan
98220 57658
Fun at work can be implemented through occasional events or through continous practise. Please consider Fish Philosophy . It might take persuasion at the management level , but it works wonder for the organization . Please plan your program and events with a time frame , budget and a result that would contribute to the organization.
1. You can arrange weekly / monthly events to bring teams together , for eg Arrange for a Collage compettion for Safety at the Plant.
2. You can initiate programs such as 5S and make one employee SPOC from each team . You can even conduct compettition between teams to achieve the 5S . Create a fun environment through audits and quiz on 5S.
Please do watch the vedio in this link to get an idea of the Fish Philosopy.
FiSH Sticks Training Video
We look forward to hear your success story on this.
All the best.
Regards,
(Cite Contribution)

celebrating 'organisation day'
celebrating 'sports day'
celebrating 'ayuday puja' in South and 'Viswakarma puja' in North
At the Section level normally employees celebrate 'retirements'.
Some establishments arrange outings also during holidays. At many places these initiatives are taken by the Unions rather than the management.
Many factories have cultural associations. They conduct cultural events in other than the working hours and in holidays.
Fun also comes from participating in other related activities such as 'quality circles', ' suggestion scheme' etc.

ever seen a doctor laughing during operation or have you seen pilots, or police, having fun at work, /????????????
All you can do is not mix work n fun like alcohol n water," it is absolutely correct, but this discussion is not only about fun during the work time,it may be fun during week ends, after the work hours, rest intervals,etc.....
so according to my personal opinion,nothing is impossible, we might have never seen a doctor laughing during surgery but he/she has to laugh after the surgery, so let us think some thing innovative and try to implement it, i need your help to achieve this..
I can catch your happy mind while i am reading your comment, i hope in your work place all your colleagues will be happy always, that is the major role of HR.
-----
VIJAI AMIRTHARAJ
09962073309

In our company we celebrate Experience sharing as Navprakash , in which staff shared their experiences of their personal life,professional life or if they attended some training program they can also shared the experiences from the program attended, another thing is birthday celebration as shubhkamana diwas, in which on the same day of staff birthday, decorate his workstation before he is coming to office and gift a smiley ball to him.
Thanks.

Prime Sponsor
-
Talentedge.com
"Interactive Anywhere Learning". Executive courses from top reputed institutes like IIM, XLRI, MICA.
View Courses
This discussion thread is closed. If you want to continue this discussion or have a follow up question,
please post it on the network
.
Add the url of this thread if you want to cite this discussion.