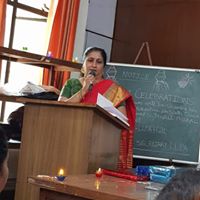 Dmc123
Associate Director Legal
Sunayna
Handwriting Analysis, Employee Relations,
Cite.Co
is a repository of information and resources created by industry seniors and experts sharing their real world insights.
Join Network
Indeed have been on routine google to find a proof on the same 8 hours of work can someone help me with the right proof . I would appreciate that favor
From India, undefined
Hello HR Friends,
Can someone please advice on below question?
Does the India Labour law disallow having different work timings for different departments of the same legal entity?
For example, in an Organisation, the Commercial dept works 5 days for 9 hrs per day BUT Operations department work for 6 days for 8 hrs per day. Can this be written in the Service Condition Manual?
Thanking in anticipation!!
Regards,
Sarika
From India, Mumbai
hi we are a 3 shift factory . shall we engage apprentice in any shifts. any rules they should be engage in greneral shift only
From India, Tiruppur
Dear Sherine,
You would be governed by the Shops and Establishments of Karnataka which gives the total working hours as 8 hours in the working hours section of the Act. Any overtime over and above 8 hours calls for double the rate of salary. Also there are specific provisions for ladies to work between 9 pm to 9 am.
From India, Pune
This discussion thread is closed. If you want to continue this discussion or have a follow up question,
please post it on the network
.
Add the url of this thread if you want to cite this discussion.