Mahr
Head - Human Resources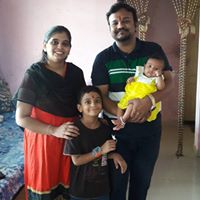 PRIME SPONSOR
-
FACTOHR
- Payroll Software with GPS Enabled Attendance, Travel, Performance Management, HRMS.
Explore Features
Cite.Co
is a repository of information created by your industry peers and experienced seniors sharing their experience and insights.
Join Us and help by adding your inputs. Contributions From Other Members Follow Below...
Please do use the search tab for any questions. There are loads of information on to the topic which you had posted. Again do check with the given link,
SAMPLE SALARY INCREMENT LETTER

Please find the attached letter for salary increase in case the increase is after the annual appraisal cycle.



PRIME SPONSOR
-
TALENTEDGE
"Interactive Anywhere Learning". Executive courses from top reputed institutes like IIM, XLRI, MICA.
View Courses