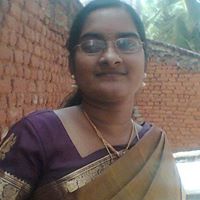 PRIME SPONSOR
-
FACTOHR
- Customised Payroll, GPS Enabled Attendance, Travel, Performance Management, HRMS.
Explore Features

I'm working as a HR Executive in a Textile company & working on preparing JOB DESCRIPTION FORMAT for all level of jobs in the company.
Could any body help me with guidelines of preparing the job description format in textile industry.
Bye
Sinchana

Cite.Co
is a repository of information created by your industry peers and experienced seniors sharing their experience and insights.
Join Us and help by adding your inputs. Contributions From Other Members Follow Below...

it should be like:
1. mention the post ex. hr executive
2. giv description abt job in detail
3. speify job requirements
4. location preffered and desired
5. salary.
in case u want more info let me know
neeru

i m doing a project on job description. can u plz tell me what all responsibilities should be included in the following postions:
1. manager-packaging
2. VP- head procurement & supplier develpoment. if u can help me, thn mail me at
. ill b highly indebted

As m working in MDs office. So plz help me is there any harm to shift from corporate office to another office.

PRIME SPONSOR
-
TALENTEDGE
"Interactive Anywhere Learning". Executive courses from top reputed institutes like IIM, XLRI, MICA.
View Courses