Hi All
Our company has started taking CSR initiatives. We already have made donations in some orphanages, distributed food and clothing to the poor.
We are looking for some fresh ideas on the same. It will be a big help on receiving inputs from all the cite hr members.
From India, Delhi
PROFESSIONALS AND BUSINESSES PARTICIPATING IN DISCUSSION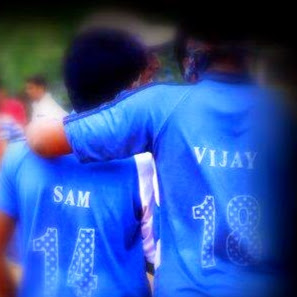 Nathrao
Insolvency N Gst Professional
ACT
Training, Motivational Speaker, Writing,
Vinove
Talent Acquisition Manager
Dear Bhavana,
Thats a good task your company has taken up.
I am just sharing an idea; You can arrange some health seminars for your emp's through some NGO or Charitable institues.
This will be like helping the institute as well caring for your employees.
I hope it falls in the category which you are looking for.
Keep up the good work.
Regards,
Shraddha
From India, Pune
Dear Bhavana,
nice to know about your organization's endeavors towards CSR. but before you proceed in putting the CSR initiatives (some of which, you have described), please understand the difference between the...
1) Corporate Social Responsibilities (CSR)
2) philanthropic activities.
CSR means...
Social responsibility becomes an integral part of the wealth creation process - which if managed properly should enhance the competitiveness of business and maximise the value of wealth creation to society.
whereas Philanthrophy is... The effort or inclination to increase the well-being of humankind, as by charitable aid or donations.
When times get hard, there is the incentive to practice CSR more and better.
if it is a philanthropic exercise which is peripheral to the main business, it will always be the first thing to go when push comes to shove.
Regards,
Sheela Mistry
From India, Lucknow
Vasant Nair

89
Dear Friends,

I would outline the following framework to design the CSR:

1. Several big Companies deprive their workforce of the Basic rights...

- Keep a large number on "Kucchha Rolls

- Minimum Wage

- Increments

- ESI, PF, Bonus, Gratuity benefits

2.Provisions of Factories Act are not complied with...Canteen, Welfare Officer,

Creche, Ambulance Room etc. etc..

Likewise such organizations blatantly violate provisions of basic labour laws.

Can proper and compliance of Labour laws be the first step.

2.Adopt a nearby Village or a colony and address:



- Create means for livelihood....design self suporting vocations avenues

- Pomote education

- Sanitation

- Clean drinking water

- Electricty....solar energy is a very good solution

- Communication

- Entertainment

- Medical facilities and Medical help

Etc. etc.. the list can be very long.

Take up the "Do-able" tasks and actually enjoy the satisfaction of seeing such "Do-able" projects get completed in good time. This will prove to be a great motivational tool to take up and do more.

Good work you are doing already, keep up the good work.

Vasant Nair
From India, Mumbai
Dear Bhavna
Corporate social responsibility includes a vast area. You can choose several themes and issues based on your own priority. For example you can choose to work for Education, Agriculture, Health, Discrimination etc. Again you can decide to work whether you will follow direct approach or right based approach. You can start some fellowships to the needy for education or social activities. If you have more resources you can fund for several projects based on your priority area to NGOs, Community based organisations etc. Everything depends on the decision on your part to utilise for the betterment of society along with your vision and mission.
From India, Calcutta
Hi Bhavna

Sheela Mistry has made an important point, that you need to be clear that your CSR is as much a part of your business, as is any other expense head. Only then can it be a firm and integral part of your commitment.

In addition, there must be a clear vision for the CSR that focuses on what areas you would be keen to be involved in, the kind of budgets that can be allocated and the manner and method of getting employees involved. Unlike philanthropy, employee involvement is key to CSR.

Some broad areas for you to focus on could be :
- environmental issues
- use of RTI
- impacting the physical environment in an around the work place or the city
- education of the underprivileged
- societal needs like old age homes, orphanages, palliative care
- an outreach based CSR like adopting a village and ensuring its upliftment
- support / employment to the disadvantaged or challenged

Once you have got the broad outline of the CSR to be perused, you would need to firm up a policy and action plan so that the direction is clear, the involvement is complete and the momentum is maintained.

Best Wishes

Jacob
www.actspot.com
Actspot's Blog – Daily inspirational and motivational Blog
Academy for Creative Training – Weekly inspirational and motivational Blog
From India, Mumbai
ddhandapani

1
One area where you can look for long term benefits is helping the Handloom weavers. They don't need your donation. They simply want you to consume the products they produce after tiling for long hours.
They can manufacture the products your company need, like home furnishing, Sarees, Shirts, etc.,
D.DHANDAPANI
Coimbatore
From India, Coimbatore
Dakshina murty

13
There are lot of things that corporates can do :

1. Adopt a small village
2. Educate the people on sanitation, cleanliness, good habits
thourhg counsellors appoitned by company
3. Tree plantation in the approach roads
4. Clean the beach areas /rivers with a voluntary team
5. Take the orphanage children for a movie/outing
6. Talk to the old age homes and arrange some entertainment to them
7. Help the old age home inmates writing letters to theri near and dear ones
8. Give them used/old mobile sets with incoming call facility
9. organize free medical/blood donation camps
10.Giving used clothes, shoes , school bags, books to the deserved ones
11. Free service at Govt Hospitals, where our attention is required by group of service minded people
12. ARrange dust bins for collecting garbage in vilages
13. Opening Employment bureau , collect opportunites list for all kind of people and coordiante with unemployed youth to engage them gainfully
14. Offer Project trainee opportunities to unemployed youth fresh from colleges ( MBA, Grdautes/Post graduates, Engineers, Diploma holders, ITIs) give them training of minimum 6 months ( unpaid apprentice like)
and give them a certiificate of completion of training.
15. Organize Yoga/physical fintess camps

HOpe above will be useful to you.

B.Dakshina Murty
Manager - HR
DOZCO - Visakhapatnam
+ 91 9000970971
From India, Hyderabad
If you are knowledgeable about any fact, resource or experience related to this topic - please add your views.