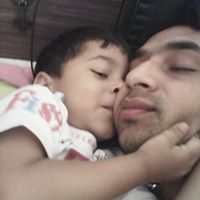 Cite.Co
is a repository of information and resources created by industry seniors and experts sharing their real world insights.
Join Network
hello If someone could give information about loan policy applicable in IT industry for employees. meenu
From India, Jaipur
I. The policy can be in many ways- collect a monthly contribution from all employees and start a fund and start sanctioning the same after thoroughly evluating the situation [ he a team of 3-4 people can be kept in place, to remove any bias in sanctioning]. this is like having chit fund.
II. Emergency Loan system:
a] The Management can sanction a fund [EEFund] with a corpus of ,say, Rs. 3 Lakh.
b] An employee can be sanctioned a maximum of Rs.10-15 thousand as emergency fund.
c] This can be repayable in 6-10 EMIs without interest.
d] First come first served [or increase the corpus]
e] The corpus has to be repleshished by the repayment of EMI's by the employees.
f] In the event of death of the employee, this amount can be written off , and management can fill the gap.
As mentioned by you, this can be sanctioned for medical emergency , and while the insurance is in progress. If he receives full reimbursement, then that can be used repaying the Loan.

Hope this gives some idea..
Regards
Sathya
From India, Madras
Hi, thanx for the details. but still have some doubts. can u pls expalin little more poits. pls meenu
From India, Jaipur
This discussion thread is closed. If you want to continue this discussion or have a follow up question,
please post it on the network
.
Add the url of this thread if you want to cite this discussion.