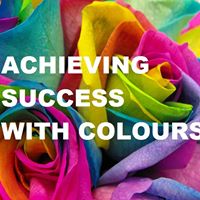 Prime Sponsor
-
FactoHR.com
- Payroll Software with GPS Enabled Attendance, Travel, Performance Management, HRMS.
Explore Features

The management and HRD team in my organization is very keen on conducting a health campaign in the office.
The campaign will be in the form of posters, danglers and leaflets circulated in all the bracnhes over a period of 4 months. We will start the campaign by 26th Nov, which is also celebrated as Anti-obesity day.
We intend to take the weight of each employee and see whether they are overweight as per their height and sex.
Then find out who all are over weight and obese.
Then declare a contest wherein the overweight people will be asked to loose weight and top 5 loosers by the end of March'2010 will be given gifts.
Can members guide me as to how can we make this effort more productive and meaningfull. What all can be added 2 make it interesting to the employees.
pls suggest and guide me as I am a Fresh HR & my organization is for the first time going to attempt something like this.
Regards

Cite.Co
is a repository of information created by your industry peers and experienced seniors sharing their experience and insights.
Join Us and help by adding your inputs. Contributions From Other Members Follow Below...
You can calculate BMI of your employees,there are different types of obesity like pear shaped,central etc.which are imp.You can tie up with some pathology lab from your area for executive health check up for obese people (10% or more weight than desired weight)
Family tendency of Diabetes,heart disease,hypertension etc.can be checked out with proper questionnaire
Diet chart,exercise charts,diary of food intake etc. are many interesting ways to run this campaign.If you require more details pl.contact
Dr.Atul

Thought is the root cause of all the good and bad things ( & illnesses) happening in our life . I feel , obesity is mainly because of 2 things :
1 Element of grudge
2 Sense of insecurity
I feel , you keep a handwriting analysis session for all your employees .I am sure they would be surprised that through your handwriting you get to know , the writer's personality traits also.
We can suggest them certain changes in their handwriting which would help them in overcoming the negative traits.Negative traits affect out next generation also; so I suppose , you can make event more meaningful by incorporating this session also.
Please go through the attached presentation.I am sure , you would like it.
Regards,
Sheel
handwriting analyst
9833589787



Prime Sponsor
-
Talentedge.com
"Interactive Anywhere Learning". Executive courses from top reputed institutes like IIM, XLRI, MICA.
View Courses
This discussion thread is closed. If you want to continue this discussion or have a follow up question,
please post it on the network
.
Add the url of this thread if you want to cite this discussion.