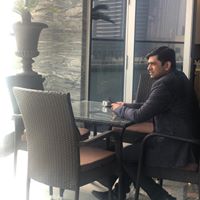 Rguph
Finance,taxation,hr And Admn
Cite.Co
is a repository of information created by your industry peers and experienced seniors sharing their experience and insights.
Join Us and help by adding your inputs. Contributions From Other Members Follow Below...
Hi
As per the above article in the Times of India today, all offices have to be shut and employees given a day off.
for the Lok Sabha elections we gave our staff 3 hours off to vote. Would this also be possible for the Assembly elections ?

Yes offices/factories should declared holiday or closed on the day of polling either Parliament or State Assembly elections. This closing is applicable only during the polling hours. Failing to close / declare holiday, mgmt will be sentenced by Election commission.
The labour commissioner has issued a circular to close all the shops, office on the day of polling. Don't dare to open office, let all employees cast their vote to leader of their choice. happy voting. Rajesh
hi all i think there is a solution to it. we can give flexibility to employee for 2 hrs for voting. let people decide what time they want to go and come back. is this ok? Umesh
Iam of the opinion, that every person employed in the trade ,business , trade, industrial undertaking or any other establishment and entitled to vote at an election to the legislative assembly of a state shall, on the day of the poll be granted a holiday.
regards
umesh kapoor

Dear All This is for your information The information is from a internet resource Regards Octavious
It is important to caste the vote. But I cannot agree with the comment of AnonymousA.
If we are keeping all the rules, then India would have become the Number one Country in the world. I have seen a news in IBN 7 which is related to the comment of Home Minister's regarding keeping public place clean. IBN had a very good report on that showing the present situation of public palces. It's everyone's right to keep the public place clean. All rules must be rules but not some of them.

I am of the view that the Govt. should also ensure that people cast their votes after taking paid holiday. Why only compulsion on employer only ?
I think its ok to have a working day but be flexible as an employer to give the time off rather than declaring a compulsory holiday:) Hopefully assuming that people wont misuse their time off.
"Hey great! I will take my off and not vote! I will go out and enjoy myself!
Voting? who cares?"
How does an HR person handle such an attitude?
Also, it may not be possible to exclude essential services like police, fire brigade, hospitals, hotels, public transport, etc.
Then why should only "office staff" get the benefit?
2 to 3 hours late coming /early leaving should be the norm for all employees across industries.

This discussion thread is closed. If you want to continue this discussion or have a follow up question,
please post it on the network
.
Add the url of this thread if you want to cite this discussion.