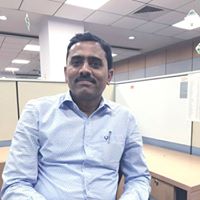 Ravi12345
Licensing Of All Acts Across Pan India &
Cite.Co
is a repository of information created by your industry peers and experienced seniors made possible with help from our prime sponsors like:
TALENTEDGE
Who provide a platform for "interactive anywhere learning". Courses from top reputed institutes like IIM, XLRI, MICA.
View Courses
FACTOHR
- Provides Customised Payroll, GPS Enabled Attendance, Travel, Performance Management, HRMS that can help streamline your organisation.
Explore Features
Register Here and help by adding your inputs. Contributions From Other Members Follow Below...


HR have an important role in case of mergers/integrations.Please find below my views on the topic.

*Employee PF accounts to be transfered to the new PF account(Collect Form-13 from the employees and Issue Form -3A(Contributionary card) from the old employer.Submit the Form-13 along with Form -3A in RPFC pertaining to the merger company).

*Continution of service for the Gratuity to be given by new company(merger company).Otherwise gratutiy amount can be transferred to the new company after caliculating with the present salary.

*If employees are covered under ESIC,we have to transfer all the existing numbers to the new company code by collecting Form-53 from the employees.Submit the Form-53 in the ESIC local office pertaining to the merger company.

*Any licneses and registrations under Factory act/Shops&commercial establishments has to be changed on the new company name with the necessary supportings.

*Inform all the authorities(EPF,ESIC,PT,LWF,Shops&Establishment,Fa ctories Inspector & Labour commissioner office)about the closer of legal entity/merger of the company.Inform in written and take the acknowledgement on the same.

Your feedback on above points would be appreciable.

Regards,

Keshav Reddy.


Compliance itself is Totally a different vertical ,Don't mingle it into H.R activity.
Thank's & Regard's
R.S


Please see Ms.Vijaya posting.She has mentioned clearly legal and statutory compliances.
Moreover if no complaince resource is available it is the part of HR to complete the things.I haven't mingled HR activities i just gave views on statutory compliance.
Regards,
Keshav Reddy.


Dont think as in all the organisations there will be seperate departments for HR as well as cpmpliance. Most of the organisations HR dept will take care of even Compliance. These details will be helpfull for those type of organisations.
Only huge organisations will be having individual departments for both. More over in some organisations admin people also takes care of both HR as well as compliance.
Cheerz
Jeeva


Fully agree with rreddygk, he is not misleading but guiding that during any merger & acquisition or integration of organisations our liabilities get transfer to new stake holder. HR Plays an important & critical role in case of Merger & integrations. We need to provide MIS reports on status of statutory compliance before any Merger & integration. Always new partners in merger ask for status on Industrial Relations & statutory compliance which gives a clear feedback on status of HR related liabilities of an Organisation.
Regards,......Shiv


I wud like to say every one know wat is statutory compliance Theoritically ????????????????
When u start working practically u recognige personally how difficult is that to complete the task .
Reddy ur view on statutory compliance is gr8 ,But my question is that ,Do u think H.R team can handle all the above task without an help of a compliance resource or Consultant.