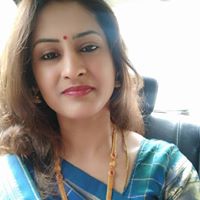 Hi Everyone
I am a MBA ( HR ) and I have a total experience of 4 yrs in recruitment and i am looking to change my field to something in training as i understand that my interest and my potential is more towards training.
I would like to know from this forum if anyone can suggest consultants / Firms in Bangalore which can give me initial training to be a trainer and work with them to gain experience in the same.
Looking forward for some positive response.
Regards
Ramya V
(
)
From India, Bangalore
Dear Ramya,
Training requires subject matter expertise. Subject matter expertise comes with experience.
In corporate training, participants have varied background. At times they are experts of their own field. However, they attend your training class assuming you are the expert of that subject.
With your 4 years in recruitment field, please find out you are expert of what field. Once you satisfy yourself, you can enter into this field.
Thanks,
Dinesh V Divekar




From India, Bangalore
Dear Ramya,

What is your understanding of soft skill training? If you wish to impart training on some skills, ask question to your self do I have those skills in me? If yes then on a scale of 10 what is my level?

However, this could be your perception.

You need to repeat this exercise from your friends/superior also so as to have accurate understanding about your competencies.

When you map the shortfall of the skills, then ask question to yourself what job should I take so as to put on test your skills. Operations staff in general have to put on use most of the skills, next category is Customer Service staff. If not either of these then take up job in marketing or sales or HR.

I recommend doing this because as a trainer you need to be different from some management book or CD. How much it cost to go to Gangaram and buy some book or CD? As a trainer what is going to be your distinguishing factor? Personal experience is the best distinguishing factor.

In the meantime attend as many public workshops as possible. To be a successful trainer, you need to have exposure of at least 10 trainers. This will give you complete understanding of the training process, delivery style and so on.

Lastly, do some train the trainer course.

At times you will have very intelligent participants. Their take off level is very high. Handling them is a big challenge. I have seen hollow trainers being ripped apart in no time. This is where your personal experiences are very important because nobody can snatch them away from you.

Ok...

Dinesh V Divekar





From India, Bangalore
Hi Dinesh.
I work as a PDP Trainer.There I mostly use my personal experiences to motivate the students. It worked well and its really true that personal experiences are very important because nobody can snatch them away from you.
From India, Madras
dear Mr. Dinesh very practically dealt. may i know what is the payment structure and criteria for a soft skill trainer?
From India, Bangalore
dear friends,
well,mr.Dinesh has put it rightly.I am also a triner.Can we give something which we dont possess?No.Training needs lot of hard work .And, we should know whether we have a passion for that.That burning and authentinc desire to excel directs you to acquire required skills t.Imoportantly, we should have SWOT ANALYSIS.Ex,you want 2present on interpersonal skills.first think of INTRAPERSONAL SKILLS.Ten you should excel and know imprtance of nonverbal skills.listening skills alsoI have seen lot of speakers blaming the participants.It is not enough if we possess knwledge and skills.Because it only tells WHAT TO DO AND HOW TO DO.What we need is ATTITUDE AND RIGHT ATTITUDE THAT TELLS YOU WANT TO DO.That "want" is aburnig desre and passion
From India
This discussion thread is closed. If you want to continue this discussion or have a follow up question,
please post it on the network
.
Add the url of this thread if you want to cite this discussion.