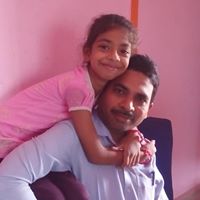 Cite.Co
is a repository of information created by your industry peers and experienced seniors sharing their experience and insights.
Join Us and help by adding your inputs. Contributions From Other Members Follow Below...
Hi all , I have an opportunity before me which is as follows:
Reputed MNC : SAP HR Functional Consultant - will provide training in SAP HR for 2 months - 6 months of probation as a shadow consultant - 3 yrs of service bond & a bank guarantee of Rs 3 lakhs which would be forfieted in case I leave or I am sacked due to misbehaviour / fraud , non performance etc before 3 yrs .
CTC offered - 1.5 to 2
My current status :
Grad , pursuing MBA from Bajaj , 3 yrs of work ex in generalist HR . one and half years in SAP HR as a front end user
Drawing a CTC between 2 & 2.5
Pls suggest / advise whether this opportunity would be good to take up.
what's the cost of training in SAP from Genovate - placements after completion of course
What is the earning potential .
Pls reply with figures


hi my dear friend...!
i dont know about geneses!
but one thing i can say that the offer which you got is not nice.
Instead of that why dont you try at isro where it gives training with real time project experience and assured placements for 40k.
anyway..reply soon.
bye


9247744980

HI ALL,
IM IN NEED OF "CHANNEL SALES MANAGERS-3 for dealernetwork"
AND "CORPORATE SALES MANAGER"
IMMEDIATLEY.
THE PERSON SHOULD BE EXPEREINCED IN ANY FMCG/TELECOM.
for OUR COMPANY ( <link no longer exists - removed> ).
IF YOU KNOW SOMEONE WITH THE ABOVE SKILLS/EXPERIENCE PLEASE REFER/APPLY IMMEIDATLEY.


9247744980

Dear Seniors,
it ia nice question by sriniwas, i also wanted information about carrer in SAP hr for that i am planning to get cerificate in SAP HR & it cost me almost 350000 so pl guide us in this matter.
Regards,
Girish ♣

ok! Any funcitonal consultant in SAP enjoys good salary and also respect. THE OFFER WHICH U GOT IS VER Y GOOD BUT NOT THE SERVICE TERMS think twice before you accept the offer.

As far as my knowledge you dont need to take a certification course any way it will cost some where from 2.5lakhs to 3 lakhs.
Over alll the OFFER is good. For any queries you are welcomed to call me on 09177955799
enjoy!

This discussion thread is closed. If you want to continue this discussion or have a follow up question,
please post it on the network
.
Add the url of this thread if you want to cite this discussion.